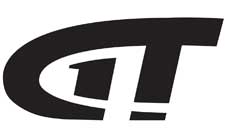 Mandeville, LA –-(Ammoland.com)-  This week on Gun Talk Television, hosts Tom Gresham and Ryan Gresham address concealed carry.
While Tom offers tips on everything from why you should conceal carry to the legal issues of doing so, Ryan takes to the range with VATA Group's Benny Griffin to shoot a variety of firearms that can be used for carrying, including Ruger's LC380 and LCP, Springfield Armory's XDm, Walther's PPQ, and the Colt 45 1911. Springfield Armory's Rob Leatham also discusses how and why one should train to shoot one-handed in self-defense situations.
For more, visit www.guntalktelevision, and Gun Talk's YouTube channel at www.youtube.com/guntalktv.
Catch this episode on Sportsman Channel, or visit Gun Talk's YouTube page (www.youtube.com/GunTalkTV) to watch, or use the links below:
Gun Talk Television airs on Sportsman Chanel on Mondays at 10:30 p.m. Eastern, and Tuesdays at 1:30 a.m. ET and 5:30 p.m. ET. Sportsman Channel airs on DirectTV, Ch. 605, DISH Network, Ch. 395, Verizon FiOS, Ch. 308, and AT&T U-Verse Ch. 642. Check your local listings for additional channel information. Watch show segments, get the latest news, and more, at www.guntalk.tv, www.guntalktelevision.com, and www.youtube.com/guntalktv.