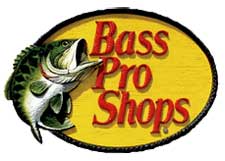 BRANSON, Mo. –(Ammoland.com)- John Sappington of Branson, Mo., is now the proud owner of a Tracker Pro Team 175 TXW with a 50 HP, 4-stroke motor for winning the Field and Stream Total Outdoorsman Challenge – All Star Edition. Bass Pro Shops, an outdoor retailer specializing in hunting, fishing, camping and other related outdoor gear, was one of the event hosts.
"Winning this one really meant a lot to me. The All Star Edition featured the best of those who competed in the Total Outdoorsman Challenge over the last decade," Sappington said.

"I want to thank Bass Pro Shops, Field and Stream and all the other sponsors who made it possible to showcase the great outdoors."
Sappington, whose Field and Stream Total Outdoorsman Challenge legacy spans from 2009 to 2012, finished third place in 2009 and 2011, making him a contender for the All Star Edition. In 2013, which marked the 10th anniversary of the Field and Stream Total Outdoorsman Challenge, 12 of the most talented and competitive finalists from all of the past TOC events were invited back. Their mission was to prove their expertise with a bow, rifle, shotgun, bass rod, fly rod, and an ATV in a battle of the best of the best. Many of the fishing and shooting events occurred at Dogwood Canyon, a 10,000-acre nature park in southwest Missouri's Ozark Mountains. The bass fishing event occurred from a Big Cedar Lodge marina, located on southwest Missouri's Table Rock Lake.
Sappington admits the endurance and ATV challenges were the toughest. However, he got serious by buying an ATV so he could practice at a course he developed at his house. The fishing competitions were right up his alley, though, because Sappington is an experienced fishing guide. He's also an avid recreational shooter and put those skills to good use, too.
For more information about the Field and Stream Total Outdoorsman Challenge, visit: http://toc.fieldandstream.com/
About Bass Pro Shops
Bass Pro Shops, which specializes in outdoor fun, operates 83 retail stores and Tracker Marine Centers across America and Canada that are visited by more than 116 million people every year. Bass Pro Shops stores, many of which feature restaurants, offer hunting, fishing, camping and other outdoor gear while their catalogs and website serve shoppers throughout the world. The company's Tracker Marine Group® (http://www.trackermarine.com), which has produced the number one selling brand of fishing boats for more than 35 years, manufactures and sells a variety of boats for fishing and cruising. Family fun is on tap at Bass Pro Shops resort Big Cedar Lodge (http://www.bigcedar.com), voted number six by Travel + Leisure Magazine as World's Best Hotels for Families. For more information, visit www.basspro.com.  To request a free catalog, call 1-800-BASS PRO.  Follow us on Facebook at http://www.facebook.com/bassproshops.