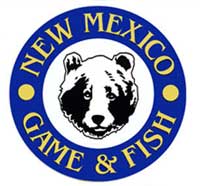 New Mexico–(Ammoland.com)- Mandatory harvest deadlines are fast approaching for hunters and trappers who held licenses for New Mexico's 2013-14 seasons.
New mandatory harvest reporting requirements are in effect this year. The deadline to file a free report for hunters who held 2013-14 deer, elk, antelope or turkey licenses is Feb. 15, 2014. After that date, an $8 late fee will apply. Hunters must report on or before the March 19 application deadline or their applications will be rejected from the big-game draws.
The deadline to report for those who held 2013-14 Barbary sheep, javelina, oryx, ibex, or trapping licenses is April 7, 2014. The later harvest-reporting deadline allows license holders for those species to submit results after the seasons have closed.
Hunters and trappers can file their mandatory harvest report online athttps://onlinesales.wildlife.state.nm.us by logging in to their account and clicking "Harvest Reporting" in the main menu. Reports also can be submitted by phone toll-free at (888) 248-6866 from 8 a.m. to 5 p.m. Monday through Friday. Hunters have until Feb. 14 to report by phone, as Feb. 15 is a Saturday and Department offices will be closed.
The department encourages hunters and trappers to keep their confirmation number for their records and to update their account information and provide a valid email address so they can receive important information, confirmation emails and receipts from the department.
License holders must file a report, even if they did not hunt or trap. Failure to file a mandatory harvest report on time will result in rejection of all big-game applications.