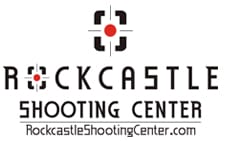 Park City, KY., –-(Ammoland.com)- Brownells, the world's largest supplier of firearms accessories and gunsmithing tools takes the spotlight to become the 'Title Sponsor' of the largest 3-Gun competition in the world.
The match, now known as the Brownells Rockcastle Pro/Am 3-Gun Championship will be held August 22-24, 2014, at the Rockcastle Shooting Center in Park City, Kentucky.
"Brownells has always been, and continues to be the shooting sport's biggest supporter." said Nate Noble, Match Operations Director and co-owner of Rockcastle Shooting Center with his brother Nick.

"We try really hard to ensure our competitors have a fantastic and unforgettable experience during the Pro/Am 3-Gun Championship. With Brownells as the title sponsor, it allows Rockcastle to take a giant leap forward in providing that experience."

Brownells CEO, Pete Brownell said "We are pleased to be part of the Pro/Am 3-Gun Championship again at Rockcastle; it's a great facility for multi-gun events. The terrain and obstacles are always challenging, the stage designs put your skills to the test, and the RO's run a safe and fun match."
Monday's registration for the match was in speed and agility as the match sold out in less than four seconds for the fourth year in a row and ended with a waiting list of more than 200. Competitors from the USA, Canada, United Kingdom, Australia and Brazil will converge at Rockcastle Shooting Center to compete in the most talked about competition in 3-Gun history.
The Brownells Rockcastle Pro/Am 3-Gun Championship is the finale to a 10 day celebration of our firearms freedoms and the shooting sports, dubbed the 'Rockcastle Thunder Games.' The Thunder Games begin with the 3-Gun Nation Midwest Regional, followed by a two day, eight stage Rimfire 2-Gun match. The lead up to the Brownells Rockcastle Pro/Am 3-Gun Championship will include build your own AR Workshop, 3-Gun training classes and manufacturer demo ranges. Throughout the 2,000 acre shooting center, attendees can visit an extensive vendor row, listen and dance to live music and participate in shooting activities geared for kids, women, and new shooters which will be open to the public and to competitors.
Brownells is an Iowa-based, family-owned company that supplies more than 82,000 firearms parts, accessories, reloading components, gunsmithing tools, and ammunition to armorers, gunsmiths, the military, and shooters worldwide. In addition to their industry-leading 100% lifetime guarantee – forever – on EVERY product sold, their staff of veteran Gun Techs is available to assist customers with technical help to fix any gun-related problem – free of charge. To place an order, or for more information, call 800-741-0015 or visit www.brownells.com.
The Rockcastle Shooting Center, located on the Park Mammoth Resort property is host to a variety of local, regional, National and International shooting competitions. We offer a training and education center, a 15 station Sporting Clay course, 5 Stand, Pistol and Rifle Ranges out to 1,500 yards, SASS Range and two 3D Archery Ranges. The 2,000 acre resort features an 18 hole golf course, lodge, restaurant, winery, vineyard and nature trails. For more information of scheduled events at Rockcastle Shooting Center and the accommodations and amenities offered by Park Mammoth Resort, visit our website www.RockcastleShootingCenter.com.