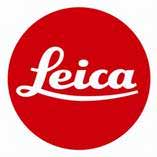 Allendale, NJ –-(Ammoland.com)-  Leica Sport Optics is thrilled to announce that the Leica Geovid HD-B rangefinding binocular was selected as the 2014 American Hunter Optic of the Year.
NRA Publications will present the Golden Bullseye Award at an invitation-only breakfast on Friday, April 25, 2014, during the 2014 NRA Annual Meeting & Exhibits in Indianapolis, Ind.
Joe H. Graham, executive director of NRA Publications, said this year's winners offer consumers the very best the shooting and hunting industry has to offer.
"The Golden Bullseye Award is a symbol of excellence, innovation and quality in firearms, accessories and related equipment," Graham said. "We congratulate the winners and look forward to recognizing them at the NRA Annual Meetings in Indianapolis."
Terry Moore, vice president of Leica Sport Optics, said Leica is thrilled to receive the award for its Geovid HD-B.
"We appreciate this Golden Bullseye award as recognition that we have succeeded in taking the category to the next level."
The new Geovid-HD B contains advanced ballistics technology enabling users to add/create their own custom ballistics info for their specific firearm as well as class-leading ranging abilities.
The newly developed ballistic function ABC (Advanced Ballistic Compensation) provides the proper aim point for the hunter and shooter. The Geovid HD-B's integrated, highly precise ballistic processor can instantly gather and analyze the ballistic information with one touch of the button, giving accurate information for the correct hold over, turret adjustment or drop down reticle aiming point. When calculating the trajectory, the distance, angle, temperature and air pressure are all taken into account.
Twelve ballistic curves representing most of the trajectories of modern hunting cartridges are programmed in the system. Plus, an integrated microSD card slot, located inside the battery housing, allows the hunter to program and save personal ballistic data for his or her cartridge/rifle combination. This innovative option allows the hunter to input ballistic data based on his or her cartridge and rifle. Different ballistic information data sets can be saved on separate microSD cards for multiple cartridge/rifle use. The result is extremely precise and accurate ballistics information. Within only 0.2 seconds, the Leica GEOVID HD-B 42 displays all of the necessary information for an accurate shot, especially with steep inclinations and at long distances.
For more information, check out www.leica-sportoptics.com, and visit Leica's Facebook page at http://www.facebook.com/LeicaHunting. For Leica Sport Optics press releases and high-res images of this product and others, visit the Leica Sport Optics media room at http://www.touchpoint-management.com/leica.