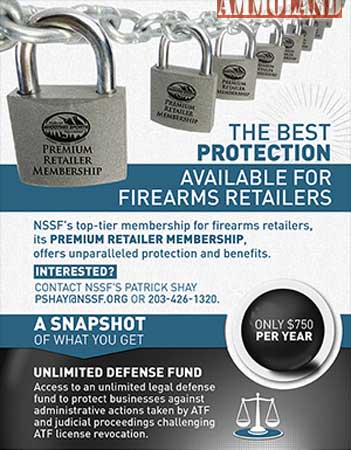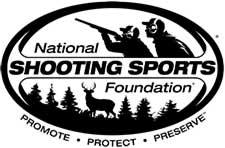 NEWTOWN, Conn –-(Ammoland.com)- Nation's Best Sports (NBS) has partnered with the National Shooting Sports Foundation (NSSF) to provide NSSF's Premium Retailer Membership to the firearms merchants who are members of this buying group.
Fort Worth, Texas-based NBS is the oldest and largest volume sporting goods buying group in North America.
While NSSF's Premium Retailer Membership has many benefits, the heart of the program is its compliance compendium and training that NSSF provides through a coaching audit provided by its FFL Compliance Consultant Team. Moving forward from the training, if Premium members have compliance questions, they have access to an unlimited 24/7 compliance hotline as well as access to their consultant if any issues arise.
In addition to the training and support NSSF provides, should a Premium member business find ATF taking legal action against its license, NSSF's unlimited legal defense fund is there to protect its livelihood.
In providing Premium Retailer Memberships to firearms retailers, NBS is making a commitment to providing its members with an outstanding business-protection program.
"This partnership speaks highly of NBS's continued dedication to excellence and to assisting their retailers to truly become the premium retailers in the industry," said Randy Clark, NSSF Managing Director of Business Development.
For more information about NSSF's Premium Retailer Membership, visit http://nssf.org/premium or contact Samantha Hughes at 203-426-1320 ext 262.
For membership information about NBS, contact Stuart Snow, Director of Member Recruiting, at 817-605-2207, by email at [email protected] or visit the NBS website at www.nbs.com.
About NSSF
The National Shooting Sports Foundation is the trade association for the firearms industry. Its mission is to promote, protect and preserve hunting and the shooting sports. Formed in 1961, NSSF has a membership of more than 10,000 manufacturers, distributors, firearms retailers, shooting ranges, sportsmen's organizations and publishers. For more information, log on to www.nssf.org.