A823 could land gun owners in jail for refinished or damaged firearms that might be deemed "defaced" under existing NJ law.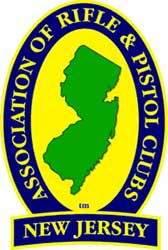 Trenton, NJ –-(Ammoland.com)- Please immediately tell committee members to amend A823 to protect legal gun owners from severe unintended consequences.
On Thursday, February 6 2014 at 2:00 p.m. the New Jersey Assembly Law & Public Safety Committee is scheduled to consider A823, police safety legislation that would among other things significantly increase the penalties relating to "defaced" firearms.
Because of New Jersey's longstanding poorly crafted definition of "defaced" firearms, it is possible that refinishing a firearm, or long-term damage from rust or scratches from ordinary wear and tear, could be deemed "defacement" subjecting honest gun owners to lengthy prison sentences, even though identifying information on the firearm is still legible.
If deemed a defacement, refinishing a firearm could result in a 10-year jail sentence, and buying or selling a refinished, rusted or scratched firearm could result in a 5-year jail sentence.
We raised these same concerns when an earlier version of this legislation was considered by the same committee in 2012. These concerns were acknowledged at that time and amendments were promised but were never implemented. This newly introduced version of the legislation does not address these concerns either.
This legislation could easily be amended to address these concerns without compromising its crime fighting purpose.
PLEASE IMMEDIATELY CONTACT MEMBERS OF THE ASSEMBLY LAW & PUBLIC SAFETY COMMITTEE!
TELL THEM TO AMEND A823 TO PROTECT LEGAL GUN OWNERS FROM SEVERE UNINTENDED CONSEQUENCES!
MEMBERS OF THE NEW JERSEY ASSEMBLY LAW & PUBLIC SAFETY COMMITTEE:
Charles Mainor (Chair) (D31)
[email protected]
Phone: 201-536-7851 Fax: 201-536-7854   Gilbert L. Wilson (Vice Chair) (D5)
[email protected]
Phone: 856-547-4800 Fax: 856-547-5496   Joseph Cryan (D20)
[email protected]
Phone: 908-624-0880 Fax: 908-624-0587   Gregory P. McGuckin (R10)
[email protected]
Phone: 732-840-9028 Fax: 732-840-9757   Erik Peterson (R23)
[email protected]
Phone: 908-238-0251 Fax: 908-238-0256   Nancy J. Pinkin (D18)
[email protected]
Phone: 732-548-1406 Fax: 732-548-1623   David P. Rible (R30)
[email protected]
Phone: 732-974-0400 Fax: 732-974-2564   Shavonda E. Sumter (D35)
[email protected]
Phone: 973-925-7061 Fax: 973-925-7067
About Association of New Jersey Rifle & Pistol Clubs:The Association of New Jersey Rifle and Pistol Clubs, Inc. is the official NRA State Association in New Jersey. Our mission is to implement all of the programs and activities at the state level that the NRA does at the national level. This mission includes the following: To support and defend the constitutional rights of the people to keep and bear arms. To take immediate action against any legislation at the local, state and federal level that would infringe upon these rights. Visit: www.anjrpc.org