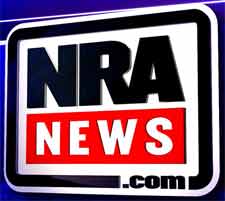 Fairfax, VA — (Ammoland.com)- "We do not celebrate this sentence today, but we acknowledge justice," said Robert Heyer, chairman of the Brian Terry Foundation.
"It's been long awaited."
Defendant Manuel Osorio-Arellanes received 30 years on a federal murder charge in U.S. Border Patrol Agent Terry's death.
The 2010 case exposed BATFE's Fast and Furious, and the Terry family has been seeking accountability ever since.
View more Special Reports from Ginny Simone at http://www.nranews.com/ginny.
About: Established in 1871, the National Rifle Association is America's oldest civil rights and sportsmen's group. Nearly five million members strong, NRA continues to uphold the Second Amendment and remains the nation's leader in firearm education and training for law-abiding gun owners, law enforcement and the armed services. Visit: www.nra.org