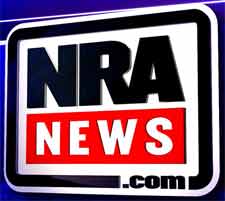 Fairfax, VA — (Ammoland.com)- Meet Elaine: She's a 72-year-old widow who is ready and able to protect her family at a moment's notice.
Her choice for self-defense: a semi-automatic rifle.
"I would hope that if there's bad guys there that they'd be laying on the floor with their hands across their head while I'm looking at them with an AR-15."
View more Special Reports from Ginny Simone at http://www.nranews.com/ginny.
About: Established in 1871, the National Rifle Association is America's oldest civil rights and sportsmen's group. Nearly five million members strong, NRA continues to uphold the Second Amendment and remains the nation's leader in firearm education and training for law-abiding gun owners, law enforcement and the armed services. Visit: www.nra.org