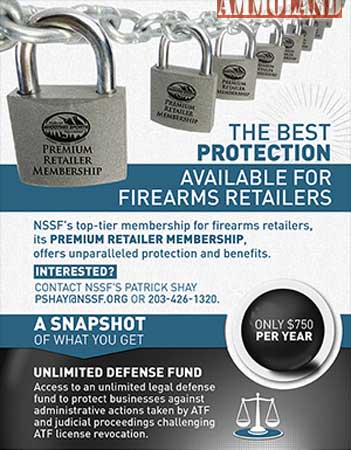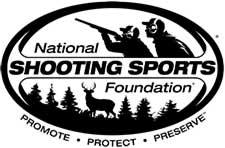 NEWTOWN, Conn –-(Ammoland.com)- In conversations during the past few months, an overwhelming majority of new National Shooting Sports Foundation retail members have asked NSSF about its Premium Retailer Membership, requesting the waiving of the one-year NSSF membership eligibility requirement to participate in this program.
NSSF has listened to its members, and has removed the 12-month waiting period.
For those not familiar with the Premium Retailer Membership, it is an enhanced membership that offers an unlimited legal defense fund if the ATF takes action against your license. It also offers a number of other exciting benefits, including access to a 24-hour ATF compliance hotline, a training audit conducted by former ATF officials, all of NSSF's compliance training materials, a research pack and much more.
The Premium Retailer Membership provides peace of mind in knowing that if you follow the training and use the support provided and stay in compliance, your trade association will be there to defend your license and your livelihood.
For more information, visit nssf.org/premium.
To upgrade your existing NSSF membership to a Premium Retailer Membership, contact Bettyjane Swann ([email protected]) or Samantha Hughes ([email protected]).

About NSSF
The National Shooting Sports Foundation is the trade association for the firearms industry. Its mission is to promote, protect and preserve hunting and the shooting sports. Formed in 1961, NSSF has a membership of more than 10,000 manufacturers, distributors, firearms retailers, shooting ranges, sportsmen's organizations and publishers. For more information, log on to www.nssf.org.