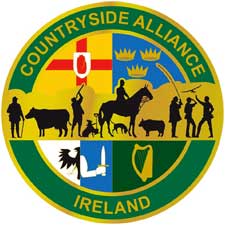 Ireland –-(Ammoland.com)-  It's official, parts of southern England have seen the wettest January since records began in 1910, statistics from the Met Office show. The social and economic impact of this never-ending rainfall will be felt well into 2014 and our thoughts go out to farmers and communities struggling with flooding.
There are, however, good reasons to be cheerful. Record numbers of people are expected to take advantage of the final day of the pheasant and partridge seasons on 1 February 2014, as the traditional finale to the shooting calendar falls on a Saturday this year.
We estimate that 25,000 shoots will take place around the country, with as many as 500,000 people – 200,000 guns and another 300,000 family and friends – getting involved and enjoying a day outside, no matter what the weather throws at them.
Support for shooting is stronger than ever, and the growth in game sales mirrors this. Sales of rabbit are up 20 per cent in a year at Marks & Spencer and pheasant sales are up 30 per cent, while partridge sales have increased by 234 per cent. Finally, Waitrose said that its venison sales were up by 92 per cent year-on-year.
Countryside Alliance staff members have been braving the conditions to judge businesses in the running for the 2013 Countryside Alliance Awards and here we have another good reason to be cheerful. Butchers are reporting not just increased game sales but a greater footfall, especially among younger customers who are coming forward for advice on cuts and cooking, keen to cook from scratch for their families.
There will be more on the Awards soon when we announce our regional champions, but for now I can report that standards are higher than ever and there is a definite competitive edge this year, with our nine-year-old Rural Oscars really being the business award to win. Once announced, Regional Champions will then go forward to the UK finals at Parliament.
As one butcher remarked to a colleague this week: "It's not so much that I want to win, although I do. I would just be really proud to represent the trade at Parliament."
The Awards are a reason to be cheerful because they give a voice and a platform to rural life. At heart they are about the things that matter to us all; farming and quality produce, community values, a cherished rural heritage and a vibrant future for the next generation. Whatever the weather we will promote, defend and celebrate our way of life
Barney White-Spunner
Executive Chairman
About
Countryside Alliance Ireland has been active since the early 1960s, providing Irish sportsmen and women with high levels of information and advice and representation. Over the years as the political environment has changed we have evolved into a highly effective campaigning organisation. Countryside Alliance Ireland is governed by an elected "Board" made up from members throughout Ireland. The Board sets policy and oversees financial and operational matters. Countryside Alliance Ireland partner groups nominate members of the "Board" also, making it truly representative of country sports interests in Ireland. Visit: www.countrysideallianceireland.org