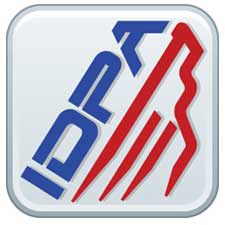 BERRYVILLE, Ark. –-(Ammoland.com)-  Springfield Armory, one of the best known names in competition shooting, is back as a major sponsor of the upcoming Smith & Wesson IDPA Indoor National Championship.
"The shooting sports owe a lot to Springfield Armory for their dedicated support of competitive shooting through the years. IDPA is particularly pleased to welcome them back as a major sponsor of the Smith & Wesson Indoor Nationals," said Robert Ray, membership and marketing director for IDPA.
Springfield Armory joins ACADEMI, Apex Tactical Specialties, Blade-Tech, Brownells, Colt, Comp-Tac Victory Gear, CORBON, FMG Publications, GLOCK, GunUp.com, Harris Publications, Leapers, Michigan Ammo Company, the National Shooting Sports Foundation, Nighthawk Custom, Panteao Productions, Rand Brands, RangeLog, the Self Defense Association, SIG SAUER, Speed Shooter Specialties, Warren Tactical Sights, Wilson Combat, XS Sight Systems and Smith & Wesson, the title sponsor.
"Springfield Armory is excited to support great events like the IDPA Indoor National Championship and continues to come out with products that shooters can use in these matches, like the XD(M) 5.25 Competition Series pistol, and the Range Officer 1911 that we just released in 9mm," said Chad Dyer of Springfield Armory.
Now in its 17th year, the Smith & Wesson IDPA Indoor Nationals is one of the shooting sports' most popular events, thanks to broad industry support. As part of their support, Springfield Armory will be hosting the hospitality room on the range.
The match is scheduled to take place February 20-22 on the indoor ranges of the Smith & Wesson Shooting Sports Center in Springfield, Massachusetts. More than 300 of the sport's best shooters are expected to compete for titles in Custom Defensive Pistol, Enhanced Service Pistol, Stock Service Pistol, Stock Service Revolver and Enhanced Service Revolver, the five divisions within IDPA.
For more information on IDPA, the Smith & Wesson IDPA Indoor National Championship or to join IDPA members competing each week, visit www.IDPA.com.
You can further connect with the IDPA community through IDPA's social media, such as @OfficialIDPA on Twitter and ShootIDPA on Facebook, Instagram, Pinterest and Tumblr, or check for regular news and updates on the organization's DOWN ZERO Blog.