Takes 1st Place in C Class and overall 4th in Division.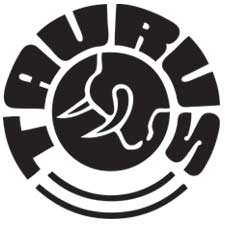 MIAMI, FL –-(Ammoland.com)- Taurus International Manufacturing, Inc., the leading manufacturer of concealed carry and small frame pistols, finds team member Alex Larche making his presence known as he competes for the first time in the USPSA Florida Open, taking 1st Place in the C-Class Single Stack and 4th place overall in the Single Stack division.
Taurus Young Guns team member, Alex Larche, was the only junior shooter competing in the Single Stack division.  Larche was very humble to be competing against so many great competitive shooters.
"It was an interesting and difficult match but I had fun," said Larche. "Everything ran smoothly, and I competed with the best shooters in the country, and the highlight of the competition for me was to see my name next to theirs."
The Single Stack Match consisted of 11 challenging stages and used IPSC and steel targets.
"I knew Alex would probably be the only junior shooting single stack, and would have to go head-to-head against the men", comments Taurus Team Captain, Jessie Duff.  "Alex was up to the task, shooting with the new Taurus Single Stack 45, and he challenged his competitors to do their best.  Alex is upholding the image of what it means to be a member of the Taurus Young Guns and we are proud that he is part of our team."
Held every February in Frostproof, Florida, the Florida Open Pistol Shooting Tournament has hundreds of shooters competing for the top ranks. Champion shooter, Frank Garcia, is the Match Director and host of the competition. This year was the largest match ever, being a World Shoot year with 400+ shooters competing.
About Alex Larche:     
Born is Bastrop Louisiana, Alex Larche became the first member of Taurus' Junior Team, Young Guns. With a drive and dedication towards excellence and a passion for competitive shooting, Alex exemplifies the future of competitive shooters as he competes in the Production and Single Stack Divisions with Taurus pistols at local, regional and national matches. To learn more about Alex Larche, go to: http://www.facebook.com/alexlarcheproshooter
About Taurus:
Taurus is the global leader in revolver production.  Taurus International Manufacturing, Inc. is proud to be the U.S. importer of all Taurus brand firearms manufactured in Brazil and to be the manufacturer of the model PT-22, PT-25 and PT-738 pistols made here in the U.S.  Taurus International services all Taurus brand firearms under the LIFETIME REPAIR POLICY as well.  For additional information about Taurus, visit www.taurususa.com.