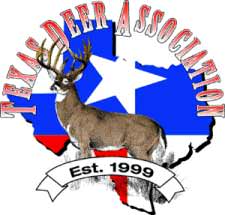 SAN ANTONIO – -(Ammoland.com)- Demonstrating the strength and vibrancy of the Texas deer industry, the Texas Deer Association announces that its Superior Genetics Deer Auction event, held recently in Helotes, Texas, generated nearly $1.25 million and was the highest-grossing February auction in the association's history.
"The deer industry is one the top economic contributors in the State of Texas, and the record-breaking success of our February sale suggests the deer industry is robust and growing," says Karl Kinsel, executive director for the Texas Deer Association.

"The TDA Superior Genetics Deer Auction series always highlights some of the state's best whitetail and mule deer, and it attracts deer enthusiasts from across the country. It's proof that conservation through commerce is a winning strategy, both for the state economy and for sportsmen."
TDA's first-of-the-year event featured live auctions, entertainment, wildlife workshop, industry exhibitors, and a fun washer tournament. The second Superior Genetics Deer Auction event of 2014 will be held at the Sheraton Arlington Hotel & Convention Center in Arlington, Texas, on March 14, 2014 and March 15, 2014.
Sponsors for the auction included Rutledge River Ranch, Fertile Aid, Wilson Whitetail Ranch, Brown Trophy Whitetail Ranch, 7C's Whitetails, Texas Mountain Ranch, L&W Whitetails, Mossy Rock Whitetails, Schmidt Ranch, Capital Farm Credit and Triple Threat Hunting Ranch.
Founded in 1999, the TDA is the only non-profit organization solely committed to improving the quality of whitetail and mule deer herds through better habitat practices, modern harvest strategies and use of managed deer to enhance the herds. As a part of its public education efforts, the TDA produces a full-color bimonthly publication, Tracks Magazine, which updates TDA members on current industry news, deer genetics and game management issues. The TDA also hosts an annual convention and trade show every August featuring fund-raising auctions, a deer auction, golf tournament and other events.
For membership information or news about upcoming Texas Deer Association events, visit www.texasdeerassociation.com or call 210.767.8300.
Headquartered in San Antonio, the Texas Deer Association is a non-profit organization dedicated to the health and welfare of Texas deer herds, and to developing ways to improve deer quality in Texas. For more information on the Texas Deer Association, call 210.767.8300 or visit www.texasdeerassociation.com.