By Bass Pro's Tammy Sapp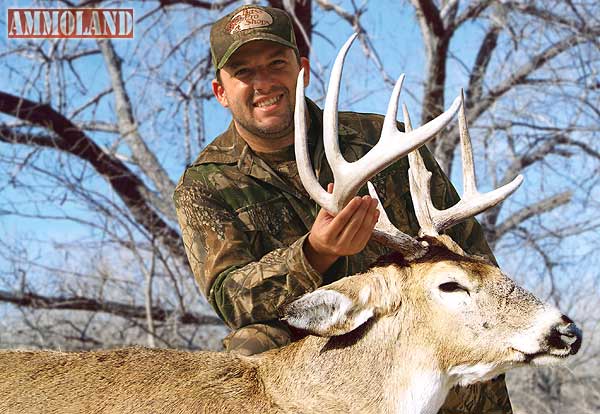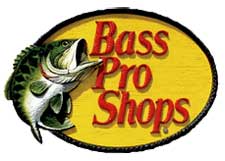 Springfield, MO –-(Ammoland.com)- While everyone knows what Tony Stewart will be doing on Feb. 23 at Daytona International Speedway, what he does during the off season might surprise you.
The driver of the No. 14 Bass Pro Shops/Mobil 1 Chevrolet is an avid hunter who especially enjoys the challenges of bowhunting.
Stewart didn't grow up hunting, though. Bass Pro Shops founder Johnny Morris planted the seed by encouraging Stewart to manage his Indiana property for deer. Stewart got his first taste of hunting about 11 years ago, when good friend and NASCAR legend Red Farmer took him on an Alabama hunt. Today, it's fair to say he is ate up with hunting whitetails using a stick and string.
"I love getting outdoors and getting away from it all. Even when it's not hunting season, I just like to get out there with a pair of binoculars so I can see what's going on. It's a nice way to hit reset and leave everything behind," Stewart said.
Last fall, Stewart spent quality time unwinding in the woods and on the water when he was rehabbing his broken leg and appreciated the recuperative powers of hunting and fishing. While the relaxation part of being outdoors appeals to him, Stewart the competitor loves the test of skills that fishing and hunting present, particularly bowhunting.
"There are some similarities between racing and hunting. You have to do everything just right to be successful," Stewart said. "The things we do for a great car and to prepare for a race parallels with the preparation that goes into bowhunting. I really enjoy that challenge."
There's another aspect of hunting that appeals to Stewart and that's the opportunity to give back. He's hosted hunts at his Indiana property for chronically ill children involved in the Catch-A-Dream Foundation. Catch-A-Dream, which counts Bass Pro Shops as a sponsor, is a national nonprofit foundation that provides once-in-a-lifetime hunting and fishing trips to children who suffer from life-threatening illnesses. In addition, Stewart supports children diagnosed with critical or chronic illness, animals that are at-risk or endangered, and drivers injured in the sport of motor racing through his Tony Stewart Foundation.
So, when the No. 14 Chevrolet with the Bass Pro Shops logo pulls off pit row at the Daytona 500, you'll see a competitor who knows the discipline of bowhunting as well as the joy of sharing his love of the outdoors with others. And that's what winning looks like.