By AWR Hawkins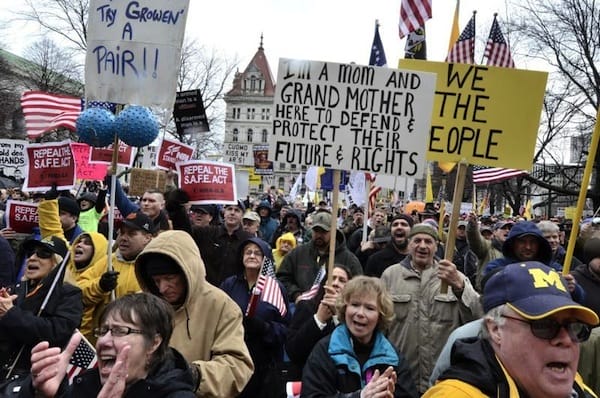 Washington DC – -(Ammoland.com)-  A United Mine Workers official blasted NY Governor Andrew Cuomo's SAFE Act as the cause of Remington Outdoor Co.'s decision to open a new plant in Alabama.
On February 15th, Breitbart News reported that Remington would soon be announcing the acquisition and opening of a facility in Huntsville, Alabama.
On that same day, United Mine Workers Local 717 president Fran Madore said Cuomo's gun control push hurts workers at Remington's Ilion, New York factory. According to Syracuse.com, Madore said;
"The SAFE Act has been a terrible thing from the beginning. You'd think New York would be doing everything to keep us. Instead, it passes a law to cripple us."
United Mine Workers Local 717 "represents 1,180 of the 1,300 Remington employees in Ilion," where Remington "has been making firearms since 1816." 
Follow AWR Hawkins on Twitter @AWRHawkins.
About:
AWR Hawkins writes for all the BIG sites, for Pajamas Media, for RedCounty.com, for Townhall.com and now AmmoLand Shooting Sports News.
His southern drawl is frequently heard discussing his take on current events on radio shows like America's Morning News, the G. Gordon Liddy Show, the Ken Pittman Show, and the NRA's Cam & Company, among others. He was a Visiting Fellow at the Russell Kirk Center for Cultural Renewal (summer 2010), and he holds a PhD in military history from Texas Tech University.
If you have questions or comments, email him at [email protected] You can find him on facebook at www.facebook.com/awr.hawkins.