By Dean Weingarten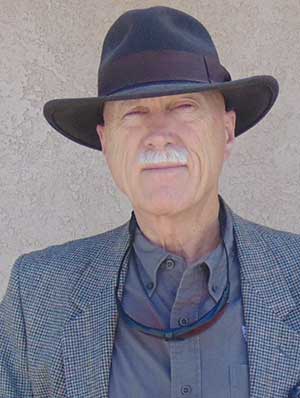 Arizona – -(Ammoland.com)-  The well known and brilliant law professor, Eugene Volokh has partnered with the Washington Post to place the Volokh Conspiracy, a well argued and written blog that I have often cited, under the Washington Post website.
Professor Volokh lists his reasons as one would expect:
And there's a wide middle zone of people, on this subject and on others, who are open to hearing arguments — and facts — and who might be swayed by them. (I was one myself, before I started researching gun issues seriously in the mid-1990s.)
But to reach those people, you have to be in the publications they read, with the credentials they respect, both our preexisting academic credentials and the credential of affiliation with the Washington Post.
I wish Professor Volokh the best of  luck with his latest venture.  From wikipedia:
Volokh is noted for his scholarship on the First and Second Amendments to the United States Constitution, as well as on copyright law. His article, "The Commonplace Second Amendment"[7] was cited by Supreme Court Justice Antonin Scalia's majority opinion in the landmark Second Amendment case of District of Columbia v. Heller.[8
Perhaps he will be able to open some minds at the Washington Post.
©2014 by Dean Weingarten: Permission to share is granted when this notice is included.
Link to Gun Watch
About Dean Weingarten;
Dean Weingarten has been a peace officer, a military officer, was on the University of Wisconsin Pistol Team for four years, and was first certified to teach firearms safety in 1973.  He taught the Arizona concealed carry course for fifteen years until the goal of constitutional carry was attained. He has degrees in meteorology and mining engineering, and recently retired from the Department of Defense after a 30 year career in Army Research, Development, Testing, and Evaluation.