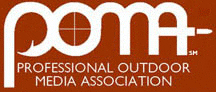 LAS VEGAS, Nev. –  -(Ammoland.com)- The Professional Outdoor Media Association (POMA) and the National Shooting Sports Foundation (NSSF) honored shooting industry communications veteran Jim Zumbo with the prestigious POMA/NSSF Grits Gresham Shooting Sports Communicator Award.
The award recognizes extraordinary achievements in communications and in support of our hunting heritage and firearm freedoms.
Zumbo is a 40-year veteran outdoor writer with more than 2,000 articles and 3,000 photos published. He has dedicated his life to supporting and defending hunting, and describing ways for people to become better hunters in his books, lectures, magazine articles, and television show Jim Zumbo Outdoors on Outdoor Channel.
He travels 250 days a year with rifle, shotgun, and fishing rod, collecting content, photos and great stories. Zumbo also is deeply involved in working with wounded veterans, getting them outdoors and recharging their lives. Their experiences are highlighted on Outdoor Channel with the Jim Zumbo Outdoors: Wounded Warriors series. Much of his career was spent as a contributor and editor for Outdoor Life magazine.
Grits Gresham's son, Tom Gresham, host of Gun Talk Radio and a previous recipient, presented Zumbo with the award during the Shooting, Hunting and Outdoor Trade Show (SHOT Show) State of the Industry dinner.
Gresham praised Zumbo's superlative 40-year communications career and his intellectual honesty in handling a personal and industry firestorm.
"I know the selection of Jim Zumbo might surprise some because of a controversy he set off while working for Outdoor Life," Gresham said.  "But I'm pleased, the award committee,  made up of the past recipients and POMA and NSSF representatives, looked at Jim's entire body of work, as well as his part in awakening hunters to the need to support gun rights and all gun owners, when they voted for Jim in early autumn of 2013.

"After a lifetime of writing magazine articles and books, hosting Jim Zumbo Outdoors, and lecturing about hunting and hunting guns, Jim almost had his great body of work erased by a single mistake, which, in fact, may have done more to educate hunters than everything else he has done.

"After questioning the use of AR-style guns in the realm of hunting in an Outdoor Life blog entry, Jim heard the cries of gun owners. He immediately educated himself about modern sporting rifles and became a proponent of them. That speaks well of his intellectual honesty."
Gresham summed up by acknowledging that Zumbo, in effect, brought millions to what is now America's most popular firearm.  Gresham added he was glad to be able recognize Zumbo's lifetime of work for gun owners and gun rights.
"Never in my wildest dreams would I have ever imagined that I'd be the recipient of the Grits Gresham Award," Zumbo said. "I was shocked and totally overwhelmed when I learned the news. Part of my exhilaration comes not only from the fact that this is my beloved industry supporting me, but because Grits Gresham was my hero. I loved being around him, listening to his tales and enjoying his modesty and down-home southern personality.  My profound thanks to everyone who made this possible. Now I need to pinch myself to see if I'm dreaming."
POMA and the NSSF developed the Grits Gresham Shooting Sports Communicator Award in 2005, when NSSF honored Gresham with a lifetime achievement award.
The award recognizes communicators within the firearms/shooting sports/Second Amendment arena who grasp the ideals, foster the commitment, and display the talent Grits Gresham showed during his storied career.
Nominations for the Grits Gresham Shooting Sports Communicator Award come from all corners of the shooting sports industry. Affiliation with a communications or industry organization is not required. Shooting sports industry professionals are encouraged to make nominations through the POMA website: www.professionaloutdoormedia.org.
About POMA:  POMA is the premier communications and industry professional's organization, and the only media association wholly focused on the traditional outdoor sports of hunting, shooting, fishing and trapping. POMA is also the only media group to support the industry through membership in the most important trade organizations including the NSSF.
POMA Mission: To foster excellence in communications at all levels, help members build their businesses, connect media and industry, promote fair and honest communication of the traditional outdoor sports and conservation stories, and mentor the next generation of traditional outdoor sports communicators.  www.professionaloutdoormedia.org
About NSSF:  The National Shooting Sports Foundation is the trade association for the firearms industry. Its mission is to promote, protect and preserve hunting and the shooting sports. Formed in 1961, NSSF has a membership of more than 8,000 manufacturers, distributors, firearms retailers, shooting ranges, sportsmen's organizations and publishers. www.nssf.org