TEMS Update: Future Trends and Lessons Learned Presented by Dr. Kevin Gerold, NTOA TEMS Section Chair on March 11, 2014.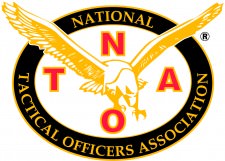 Doylestown, PA (Ammoland.com) – The National Tactical Officers Association (NTOA) will be hosting a new webinar for NTOA members on a TEMS Update: Future Trends and Lessons Learned. Dr. Kevin Gerold, the NTOA TEMS Section Chair, will be discussing the recently revised NTOA TEMS Position Statement, which recognizes that police officers are often the initial responders to active violent incidents and calls for all police officers to receive basic TEMS training.
The webinar will be held on Tuesday, March 11th, 2014 at 2 p.m. EDT. The webinar is available to NTOA members only. Registration for the webinar for current members can be made on the NTOA website.
The ability to control life-threatening hemorrhage, triage casualties, establish secure casualty collection points and coordinate care with existing EMS responders has become a core law enforcement skill set and will be discussed in the webinar. All police officers should have the basic medical skills and equipment to save the lives of victims, bystanders, police officers and suspects in the event they are wounded.
Dr. Gerold will also discuss lessons learned from existing TEMS programs and shed light on potential future challenges facing police officers and medical providers supporting law enforcement operations. A question and answer period will follow this one hour presentation.
Dr. Kevin Gerold is an Assistant Professor in the Departments of Anesthesiology and Critical Care Medicine and Emergency Medicine at the Johns Hopkins School of Medicine. He is a member of the Board of Directors for the Coalition of Tactical Medicine and serves as the TEMS Section Chair for NTOA. Dr. Gerold has extensive experience in tactical operations and has published articles on topics related to critical care medicine, trauma care and emergency medicine. He has special expertise in providing operational medical support during austere, out-of-hospital medical operations. He has received awards and recognition for his achievements in medicine, his service to law enforcement and his work in providing pre-hospital emergency care.
For more information on the National Tactical Officers Association visit www.ntoa.orgor call 800-279-9127. Join the NTOA today and start receiving the benefits of better training and stay on top of the ever changing and challenging world of law enforcement.
About the National Tactical Officers Association:
The National Tactical Officers Association operates with Veritas – truth, honesty and integrity – in all our relationships. www.ntoa.org