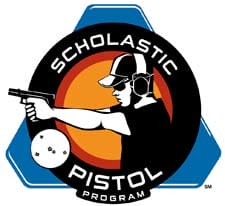 MAUMEE, Ohio –-(Ammoland.com)-  The Scholastic Pistol Program (SPP) announces that Browning has continued its support of the program in 2014 as a Bronze Sponsor.
BrowningBrowning's sponsorship extends to the program itself, as well as this year's SPP Junior/Senior Nationals, the largest national Youth Action Shooting Sports championships, which will be held July 14-19 at the World Shooting and Recreation Complex in Sparta, IL.
Teams will be vying for titles in Junior Rimfire, Junior Centerfire, Senior Rimfire, and Senior Centerfire.
"Browning has supported programs of the Scholastic Shooting Sports Foundation (SSSF) from the beginning," said Scott Grange, Browning's Director of Public Relations and Shooting Promotions. "We believe that programs like SPP are a great way to introduce young adults, as well as families, to the pistol sports. We are pleased to continue our support."

Browning Firearms

"We are very appreciative of the backing we receive from Browning," said Scott Moore, Director of the Scholastic Pistol Program. "With their generous sponsorship, we are able to continue the great growth in our program."
About Scholastic Pistol Program
SPP is supported, in part, by founding partners GLOCK, Smith & Wesson, Action Target, and Larry and Brenda Potterfield of Midway USA. Additional partners include Atlanta Arms & Ammunition, Browning, GT Targets, NextLevel Training, PACT Timers, Pro Ears, Remington Arms, Rudy Project, Tactical Solutions, and Winchester Ammunition, among others.
The Scholastic Shooting Sports Foundation (SSSF) is responsible for all aspects of the Scholastic Clay Target Program (SCTP) and Scholastic Pistol Program (SPP) across the United States, including participant registration, coaches, state coordinators, state and national championships, marketing, and growth strategies.
SCTP and SPP are youth development programs, originally developed by the National Shooting Sports Foundation (NSSF), in which adult coaches and volunteers use shooting sports to teach and to demonstrate sportsmanship, responsibility, honesty, ethics, integrity, teamwork, and other positive life skills.
To learn more about SPP or SCTP, call 419-794-9924 or visit www.sssfonline.com.