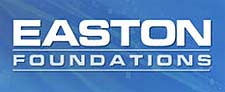 Newberry, FL –-(Ammoland.com)- Easton Sports Development Foundation is pleased to announce the hiring of Carl Greene as the director of archery for the Easton Newberry Sports Complex in Newberry, Fla..
Greene, a USA Archery Level 5 coach, will be responsible for all archery activities at the Newberry facility.
As director of archery, Greene will report directly to Robert Romero, director of coaching. Greene will be relocating to the Newberry area from Georgia to be closer to the center.
Greene brings with him an extensive archery background including:
USA Archery Level V National Training System coach
USA Archery Level IV Class trainer
USA Archery ITS staff 2013 & 2014
USA Archery Junior Dream Team Red-Team coach
USCA board member 2012 & 2013
Georgia Shooting Sports Foundation treasurer
GA 4-H S.A.F.E. State Advisory Board
GA 4-H S.A.F.E. State Training Board
Head coach of Southern Eagles Archery Team at Georgia Southern University
Head coach of The Range JOAD archery program
Owner of The Range / Statesboro Archery Pro Shop
Greene has been shooting a bow for over 35 years. He began his coaching career in 2004 with a local 4-H program and since then has continued as part of the Georgia State Training and Advisory board. Through his work with USA Archery, he has trained many coaches and coached his own students to local, state and national titles.
"The Easton Foundation is pleased to have Carl join our team," Greg Easton, president of the Easton Foundation, said. "His experience in business and as an archery coach will serve him well in leading the team in Newberry."

Don Rabska, V.P. Easton Foundations, said, "We are extremely pleased to have Carl Greene join the elite team of archery coaches within the Easton Foundations. Carl's exceptional coaching and management capabilities are key assets in furthering our mission of creating the coaching infrastructure needed to address the growing number of new archers coming into the sport. Carl's Elite Level coaching status and National Trainer experience offer the skill sets necessary to develop and fully implement those programs. We are extremely happy to have Carl join the Easton Foundations family."
Greene's response to joining the Easton Foundations' team reflects his professional attitude toward the position.
"It is an honor to be selected by the Easton Foundations to fill the position of the director of archery programs in Newberry," Greene said. "I look forward to working with the staff and clubs to promote the future of archery and the role of a Community Olympic Development Program."
Robert Romero, director of coaching, said, "With Carl Greene coming on board as the director of archery programs of our Newberry center, I feel that the our programs will continue to grow in a direction that will suit not only our new CODP designation but also the Newberry and North Central Florida community. Carl brings with him high level coaching experience as well as a very successful grassroots program knowledge that will help guide our center into the future."
For additional information contact Ms. Caren Sawyer, executive director, at 818-901-0127 Ext. 104, or at [email protected]
About the Easton Foundations:
The Easton Foundations' aim is to keep archery a viable part of the sporting culture in communities across the United States. Founded during the 1982 Olympics by Jim Easton, the founder and former CEO of Easton Sports, Inc., the Foundation actively works to introduce the Olympic sport of archery to communities across the country. It supports the training of aspiring archers, trainers, coaches, and administrators and building of archery facilities at city parks, schools, universities and sports complexes.
The Easton Foundations encourages and engages youth to participate and develop skills in the sports of archery, baseball, softball, ice hockey, and cycling. It contributes to selected 501(c)(3) charitable groups and universities that share its vision of excellence and innovation in sports programs, business and engineering education, and medical research.
For more information on the Easton Foundations, please visit http://www.esdf.org/