Passes A2777 Without Amendment to Restore Judicial Discretion on Firearms Transportation.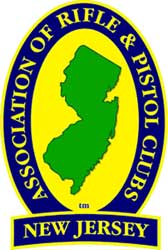 Trenton, NJ –-(Ammoland.com)-  This afternoon, the New Jersey Assembly passed A2006 (gun ban / mag ban) on a partisan vote of 46-31.
The Assembly also passed A2777 (reasonable deviations in firearms transportation) without the simple one-word amendment that would have made it an incremental improvement over existing law instead of making it worse, on a partisan vote of 42-29 with 4 abstentions.
Full attention is now on the state Senate, which could take the legislation up next week.
Please continue to contact every State Senator by email, and your State Senator by phone and fax, and urge them to oppose S993 (gun ban / mag ban). Please also continue to contact Governor Christie with the same message.
Today's Assembly proceedings can be viewed here (select Thursday, March 20, 2014 when it becomes available, then click "view"). In a subsequent alert, we will publish the full voting list on A2006 and A2777.
The following Assembly members made pro-Second Amendment floor speeches in defense of freedom, in the following order:
Assemblyman Michael Patrick Carroll (R-25)
Assemblyman Parker Space (R-24)
Assemblywoman Alison McHose (R-24)
Assemblyman David Rible (R-30)
Assembly Minority Leader John Bramnick (R-21)
Please watch for further updates on impending Senate action in the next few days.
About Association of New Jersey Rifle & Pistol Clubs:The Association of New Jersey Rifle and Pistol Clubs, Inc. is the official NRA State Association in New Jersey. Our mission is to implement all of the programs and activities at the state level that the NRA does at the national level. This mission includes the following: To support and defend the constitutional rights of the people to keep and bear arms. To take immediate action against any legislation at the local, state and federal level that would infringe upon these rights. Visit: www.anjrpc.org