By Dean Weingarten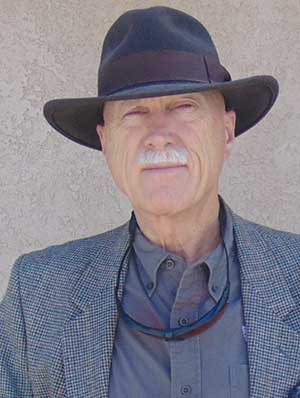 Arizona – -(Ammoland.com)- The Speaker of the House in Rhode Island, Gordon Fox, resigned from the speakership after his office was raided by the Department of Justice, the FBI, and the IRS.   He was rated a "C" by the NRA.   Second amendment supporters had brought efforts to promote further infringements on their rights to a standstill in the state, but several bills are still in the legislative process.   House Bill 7583 would mandate registration and restrict possession of "assault weapons".   HB 7585 would ban magazines of more than ten rounds.   HB 7584 would do both.    An explanation of these bills, which are essentially gun bans, can be found here.
The future of such legislation was in doubt until the election of Nicholas Mattiello as the new speaker of the House yesterday, March 27th.  Speaker of the House Mattiello has an A+ rating from the NRA.  From ABC6:

Mattiello has appointed Representative Cale Keable, a lawyer from Burrillville to chair the House Judiciary Committee and in a bipartisan move he appointed Representative Doreen Costa, a Republican representing Exeter and North Kingstown, to be the vice chair.

Costa has been a long time supporter of gun owner's rights, hosting Second Amendment rallies at the State House every time she feels that Second Amendment rights are being challenged by legislation.

Keable, who lives in Northern Rhode Island, which is chock full of sportsmen's clubs is also carries an A rank by the NRA. Between Costa, Keable, and Mattiello, it is unlikely that any anti-gun legislation will make it to a full floor vote, let alone pass through the House entirely.
The former Chairman of the Judiciary committee, Edith Ajello was ranked and F- by the NRA.
One has to wonder if the legislature in Rhode Island has been paying attention to what has been happening in nearby Connecticut.  Connecticut is facing massive civil disobedience to its draconian and likely unconstitutional laws gun laws.  One of the proposed Rhode Island laws is very similar to what Connecticut passed.
A list of the Connecticut legislators who voted for the registration and effective ban has been posted on the Internet.     Because of the massive civil disobedience by gun owners, some legislators have been reported as demanding protective details.  Of course, there are not enough police to go around.
c2014 by Dean Weingarten: Permission to share is granted when this notice is included. Link to Gun Watch
About Dean Weingarten;
Dean Weingarten has been a peace officer, a military officer, was on the University of Wisconsin Pistol Team for four years, and was first certified to teach firearms safety in 1973. He taught the Arizona concealed carry course for fifteen years until the goal of constitutional carry was attained. He has degrees in meteorology and mining engineering, and recently retired from the Department of Defense after a 30 year career in Army Research, Development, Testing, and Evaluation.