Max Michel to use Otis Technology's Breech-to-Muzzle Cleaning Systems.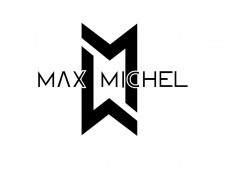 Meruax, LA (Ammoland.com) – Max Michel, Jr., champion competitive shooter, firearms instructor and television personality, has signed Otis Technology as his newest sponsor. Otis Technology is the manufacturer of the most advanced gun cleaning systems and accessories in the world. Michel will be utilizing Otis Technology's Breech-to-Muzzle® cleaning systems and accessories geared specifically toward 9mm, .40 and .45 pistols. He will also incorporate into his cleaning regimen Otis Technology's Ripcord™, a one-pass cleaning tool. For his training programs, Michel will be employing the Training Range Boxes so his students have hands-on cleaning during his courses.
"I have always been a huge fan of Otis Technology since my days in the Army and I am excited to be a part of this team that I have admired for years," commented Michel.
He continued, "As a Pro Staff member for Otis Technology, one of the things I am most eager to do is teach students within my Academy, as well as several Junior Shooter Camps around the country, the importance of firearm maintenance and safety. I'm honored to be chosen for this opportunity and look forward to growing within this amazing company."
"We're proud to have Max join the Otis Technology team of world-renown shooters.  Otis' takes great pride in partnering with not only the most talented shooters in the world, but those who represent the shooting sports with great enthusiasm and integrity.  His involvement with training new shooters, especially youth, perfectly supports our mission of preserving and growing our sport in a safe and fun way," remarked Len Nelson, Vice President of Sales & Marketing.
For more information about Max Michel, Jr., please visit www.maxmichel.com. To learn about training opportunities with Max Michel, Jr., please visit www.maxmicheltraining.com. To purchase the gear that will take you to the next level, please visit www.maxschoice.com.
About Max Michel
By anyone's account, Max Michel, Jr. is one of the best shooters in the world of competitive shooting. A four-time World Speed Shooting Champion, seven-time USPSA National Champion, four-time US National Steel Champion, nearly 50 USPSA Area Championships and more than 100 Major Championship wins under his belt, Max is a dominant force in the pistol shooting sports. Born and raised in New Orleans, Max joined the famed U.S. Army Marksmanship Unit (USAMU) Action Pistol Team in 1999 where he served for 10 years as an Army shooter and trainer. Today, Max is recognized worldwide as a top tier athlete in the practical shooting sports, a world class firearms trainer and a television host for Hot Shots Presented by Cheaper Than Dirt and Trigger Time TV.
Follow Max Michel on Twitter at http://twitter.com/Max_Michel.
Become a fan of Max Michel at http://www.facebook.com/maxmichel.us.
About Otis Technology
Otis Technology is known for manufacturing the most advanced gun cleaning systems available.  The superior Breech-to-Muzzle® design combined with unmatched quality has positioned Otis as the gun care system of choice with the US Military.  Otis Technology is SMART GUN CARE. www.otistec.com