Episode 111 Featuring Tips for the New Competition Shooter with Max Michel Now Available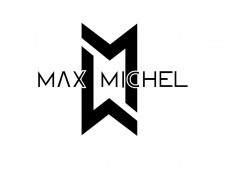 Meruax, LA (Ammoland.com) – Max Michel, Jr., champion competitive shooter, firearms instructor and television personality, was recently interviewed for the 111th episode of Jake Challand's Gun Guy Radio.  Michel discussed his background in firearms and shooting, beginning at age five through present day. He shared his views on positive mindset and goal setting as it relates to competition shooting and life. Michel also shared the best ways for a new person to get started in action shooting sports, including training tips and attending the first match.
Jake Challand is the President of the Firearms Radio Network and Host and Producer of Gun Guy Radio, the popular politics-free, pro-gun podcast that can be heard via Apple iTunes, Stitcher Radio or www.gunguyradio.com. This episode is available at GunGuyRadio.com.
For more information about Max Michel, Jr., please visit www.maxmichel.com. To learn about training opportunities with Max Michel, Jr., please visit www.maxmicheltraining.com. To purchase the gear that will take you to the next level, please visit www.maxschoice.com.
About Max Michel
By anyone's account, Max Michel, Jr. is one of the best shooters in the world of competitive shooting. A four-time World Speed Shooting Champion, seven-time USPSA National Champion, three-time US National Steel Champion, over 50 USPSA Area Championships and more than 100 Major Championship wins under his belt, Max is a dominant force in the pistol shooting sports. Max is the first to win three top spots in one year; the USPSA Nationals, Steel Challenge and the Pro-Am. Born and raised in New Orleans, Max joined the famed U.S. Army Marksmanship Unit (USAMU) Action Pistol Team in 1999 where he served for 10 years as an Army shooter and trainer. Today, Max is recognized worldwide as a top tier athlete in the practical shooting sports, a world class firearms trainer and a television host for Hot Shots Presented by Cheaper Than Dirt and Trigger Time TV.
Follow Max Michel on Twitter at http://twitter.com/Max_Michel.
Become a fan of Max Michel on Facebook at http://www.facebook.com/maxmichel.us.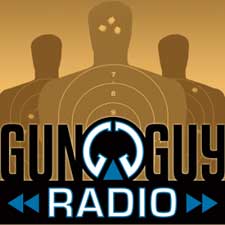 About Gun Guy Radio
Gun Guy Radio is an on demand talk show that stays positive and leaves out the politics. The podcast features a variety of popular guests that cover a wide range of topics that firearms enthusiasts crave. Each episode delivers entertainment, education and encouragement that expands firearm ownership and knowledge to the current and next generations. Gun Guy Radio is found on the Firearms Radio Network and releases every Sunday at 4:00am central time. Subscribe to the email list and listen via Apple iTunes, Stitcher Radio or www.gunguyradio.com.