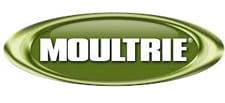 COLUMBUS, Georgia –-(Ammoland.com)- The award-winning Panoramic 150 game camera by Moultrie is now available in a No-Glow model, which is unlike any other typical game camera.
The new Panoramic 150i game camera, which comes in Realtree Xtra, has a 70-ft No-Glow flash with three infrared motion sensors covering a super-wide, 150-degree detection area. That illusive buck of a lifetime can now be captured within three times the area of a typical game camera.
A trigger speed of less than one second and a battery life of over 9,000 images make this camera an extremely effective scouting tool when in the field.
The 8.0 megapixel Panoramic 150i combines a silent-slide lens with the 70-foot No-Glow flash that rotates to take extremely clear photos wherever and whenever motion is detected. The Panoramic 150i also has the ability to record 720P HD videos to allow you to get an even better idea of animal activity.
The Panoramic 150i offers the choice of two capture modes. In Panoramic Mode, the camera captures three photos from each 50-degree zone and assembles them into a single, 48:9 extra-wide image; providing 150-degree coverage. In Single Mode, the camera detects game and then silently rotates the lens to capture individual 16:9 widescreen photos and videos from the area where motion is detected. The single image or video will provide a 50-degree field of view.
The Panoramic 150i is fully loaded and powered by six C-cell batteries allowing you to avoid the disappointment of an exhausted power source. A convenient power port has also been provided for the optional use of an external power source. An easy access SD card port is capable of accepting a 32 GB card for everlasting memory.
The operation and set-up of the Panoramic 150i has been made easy with a new simplistic interface, capable of password protection for increased security. Moultrie is also excited to introduce backlit navigation buttons, designed to eliminate the difficulties of low-light set-up, on all of its new products.
The combination of all these innovative features will make the Panoramic 150i from Moultrie a staple in every serious hunter's lineup.
Shop Moultrie's Panoramic 150i Game Camera in Realtree Xtra online at Amazon: http://tiny.cc/l0skcx