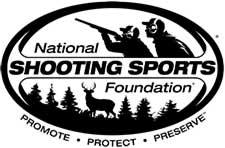 NEWTOWN, Conn –-(Ammoland.com)- Facebook today acted to provide clarification to its policies on postings concerning firearms and agreed to provide educational messaging on its platform.
We are in agreement that all applicable laws should be observed in the private transfer of firearms.
We would have welcomed the opportunity to provide our industry's perspective, however, and regret that we were not consulted.
Facebook's clarification will not affect the lawful commerce in firearm and ammunition products for NSSF members and their customers.
About NSSFThe National Shooting Sports Foundation is the trade association for the firearms industry. Its mission is to promote, protect and preserve hunting and the shooting sports. Formed in 1961, NSSF has a membership of more than 6,000 manufacturers, distributors, firearms retailers, shooting ranges, sportsmen's organizations and publishers. For more information, log on to www.nssf.org.