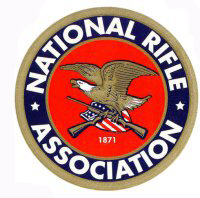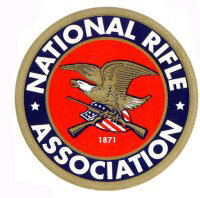 INDIANAPOLIS, IN –-(Ammoland.com)- The National Rifle Association announces the release of "NRA 2014," sponsored by ArmaLite, Inc., a mobile app for this year's NRA Annual Meetings & Exhibits in Indianapolis held April 25-27.
The free app is now available for download on the Apple App Store and Google Play, providing users an enhanced experience at this year's convention in Indianapolis, held April 25-27.
"NRA 2014 is the perfect way to make the most of your weekend at the NRA Annual Meetings & Exhibits in Indianapolis," said Jeff Poole, NRA Shows & Exhibits Managing Director. "There is simply not enough time to see everything we have planned this year and our mobile app is the best way to make sure you experience a weekend that you'll remember for a very long time."
Planning your visit to the NRA Annual Meetings & Exhibits is faster and easier with "NRA 2014". The free mobile app provides a comprehensive list of exhibitors, conference sessions, and special events, in addition to a convention center floorplan and more. Advanced features allow you to create a list of favorite exhibitors, plan your agenda of seminars and events, and take notes for quick reference.
"ArmaLite is proud to be the first corporate sponsor of the NRA Annual Meetings Mobile App," said ArmaLite President Tommy Thacker. "This embodies ArmaLite's continued support of the NRA along with our commitment to innovation and customer satisfaction."
Spend less time worrying that you're missing an event and be confident that you're getting the full NRA Annual Meetings & Exhibits experience. Download "NRA 2014" on the Apple App Store, Google Play, or visit http://nra2014.nraam.org.
Admission to the NRA Annual Meetings & Exhibits is free to all NRA members. To learn more information and purchase tickets to special events, visit http://www.nraam.org.
About the 2014 NRA Annual Meetings & Exhibits
Held April 25-27 in Indianapolis, the 143rd NRA Annual Meetings & Exhibits will celebrate the Second Amendment rights enjoyed by millions of Americans and their families. The Indianapolis Convention Centers' 400,000 square foot exhibit hall space will feature more than 600 exhibitors of the latest firearms, shooting, and hunting accessories in one of the largest outdoor shows in the United States. Between the exhibits, seminars, celebrity appearances, and special events, the family friendly atmosphere has something for everyone.
About ArmaLite
Located in Geneseo, Illinois, ArmaLite, Inc. is the original developer of the "AR" rifle and is a leading manufacturer of arms and ammunition, including the M15 and AR-10 lines, and an expanding line of advanced bolt action rifles in a wide range of calibers. ArmaLite is a subsidiary of Strategic Arms Corps, LLC.
About the National Rifle Association
Established in 1871, the National Rifle Association is America's oldest civil rights and sportsmen's group. Five million members strong, NRA continues its mission to uphold Second Amendment rights and is the leader in firearm education and training for law-abiding gun owners, law enforcement and the military.