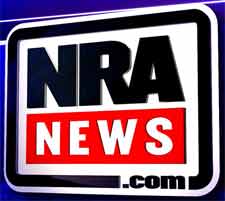 Fairfax, VA — (Ammoland.com)-As a special agent for the Bureau of Alcohol, Tobacco, Firearms and Explosives, Jay Dobyns has taken on the worst of the worst.
But he never dreamed that one day he'd be taking on his own government.
Dobyns says he was betrayed by the very agency he proudly served for more than 25 years — and he's suing the federal government to prevent it from happening to anyone else.
View more Special Reports from Ginny Simone at http://www.nranews.com/ginny.
About: Established in 1871, the National Rifle Association is America's oldest civil rights and sportsmen's group. Nearly five million members strong, NRA continues to uphold the Second Amendment and remains the nation's leader in firearm education and training for law-abiding gun owners, law enforcement and the armed services. Visit: www.nra.org