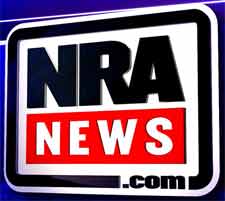 Fairfax, VA — (Ammoland.com)-"Purely a political gun-grab."
That's Sturm, Ruger & Company CEO Mike Fifer describing microstamping.
"It's not a vital tool for crime fighting, it's a vital tool for gun control."
Both Ruger and Smith & Wesson have stopped selling semi-automatic handguns in California as a result of the new law, and other gun manufacturers are likely to follow suit.
View more Special Reports from Ginny Simone at http://www.nranews.com/ginny.
About: Established in 1871, the National Rifle Association is America's oldest civil rights and sportsmen's group. Nearly five million members strong, NRA continues to uphold the Second Amendment and remains the nation's leader in firearm education and training for law-abiding gun owners, law enforcement and the armed services. Visit: www.nra.org