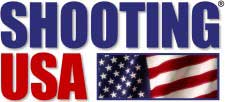 USA – -(Ammoland.com)- Shooting USA – End of Trail 2013
It's the annual gathering of the Single Action Shooting Society for good times in the Old West tradition. Single action pistol, lever action rifle, and shotgun are all in the game at End of Trail. Plus, can Cowboy Action Shooting attract today's video game youth?
We'll find out with the saga of Gunslinger Jesse, matching a 14 year old with one of the original founders of SASS.
Shooting USA's Impossible Shots – Play Day
This time Smith & Wesson pro shooter Jerry Miculek puts down his revolvers for some shotgun action. But it's still rapid fire action, like everything Jerry does. Then Master Gunfighter Cisko lives up to his nickname, trying fast draw with two guns to knockdown multiple moving targets.
AIR TIMES BY TIME ZONE
The Shooting USA Hour Wednesdays:
Eastern Time: 2:00 PM, 9:00 PM, 12:00 Midnight
Central Time: 1:00 PM, 8:00 PM, 11:00 PM
Mountain Time: Noon, 7:00 PM, 10:00 PM
Pacific Time: 11:00 AM, 6:00 PM, 9:00 PM

Shooting USA is listed as a one hour show in your cable menu.
Shooting USA's Impossible Shots – 4 Times on Wednesdays:
Eastern Time: Noon, 3:30 PM, 7:00 PM, 3:30 AM
Central Time: 11:00 AM, 2:30 PM, 6:00 PM, 2:30 AM
Mountain Time: 10:00 AM, 1:30 PM, 5:00 PM, 1:30 AM
Pacific Time: 9:00 AM, 12:30 PM, 4:00 PM, 12:30 AM
Travel, Travel, and More:
John's just back from the IDPA Puerto Rican National Championship with island shooting action you'll see in the weeks ahead.
And he and his team are about to go south again, this time to Titusville, FL to cover the high-speed action at the Smith & Wesson US National Steel Championships. If you're there, shooting 'bang and clang' be sure to say hi. You might end up in the show.
Are you Connected?
The Shooting USA Show Page on Facebook will be posting updates and photos from Titusville this week. Get connected and keep up with what's happening, both on TV and behind the scenes.
https://www.facebook.com/JimScoutten.ShootingUSA
Jim
Defending the 2nd by Example in the 21st Year
[email protected]