Team Smith & Wesson Members Miculek, Lentz and Rogers Capture Division Titles.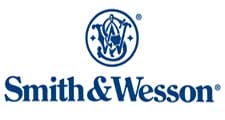 SPRINGFIELD, Mass.--(Ammoland.com)- Smith & Wesson Corp. announced today that after three days of action-filled competition, the 17th Annual International Defensive Pistol (IDPA) Indoor National Championships finished on a high note.
Featuring some of the most elaborate stage layouts in IDPA history, this year's match concluded with over 300 competitors from around the globe descending upon the Smith & Wesson Employee Shooting Sports Center.
Firing over a thousand rounds of ammunition through 14 stages of fire, the IDPA Indoor National Championships ended with five division titles and 11 special category winners being awarded to some of the most prominent names in the shooting sports industry.
"For the last 17 years it has been a privilege and honor to host the IDPA Nationals at our own facility in Springfield, Massachusetts," said James Debney, President and CEO of Smith & Wesson. "Each year the talented staff of individuals working behind the scenes continues to go above and beyond in order to make this match a must attend event. Having shot a few of the stages personally, it is quite evident that there is a tremendous amount of creativity, personal pride and dedication that both the IDPA and the numerous supporting members share to host a match of this magnitude. On behalf of our company, I would like to congratulate all of the competitors who took part in this event and we hope to see each of you again next year."
Focusing on the defining IDPA principals of self-defense training and acute handgun marksmanship, this year's match challenged competitors as they took on courses of fire with scenarios ranging from unwanted intruders to rescue operations. After the final round was fired, it was no surprise to see several of the shooting industry's most familiar names atop their respective leaderboards. Past IDPA Champions including Team Smith & Wesson's own Jerry Miculek and Josh Lentz were able to defend their home turf and reigning titles, by capturing the Enhanced Service Revolver (ESR) and Stock Service Revolver (SSR) divisions, respectively. Also successfully defending her title as High Lady from the 2013 match was Team Smith & Wesson member Randi Rogers.
In the revolver divisions, Team Smith & Wesson once again showed their dominance by capturing both major titles of the match. Undefeated in the ESR Division and an eight time consecutive IDPA title-holder, Jerry Miculek proved that with his trusted Smith & Wesson Model 625, he is indeed the top shooter to beat. Not to be outdone by his fellow teammate, Josh Lentz used his Smith & Wesson Model 686 to capture the SSR title for a fourth time at the IDPA Nationals.
Elsewhere in competition, Team Smith & Wesson members posted strong finishes using firearms from the company's M&P® Pistol Series. In the Custom Defensive Pistol (CDP) Division, team member Dave Olhasso placed second overall using a Smith & Wesson M&P45. Following closely behind Olhasso was fellow teammate Dan Burwell who also competed with a Smith & Wesson M&P45, placing third overall in the division. In the Stock Service Pistol (SSP) Division, Randi Rogers placed fifth overall shooting a Smith & Wesson M&P9 Pro Series pistol en route to securing the High Lady title for a sixth time.
In the race for overall honors, it was no surprise to see defending Stock Service Pistol (SSP) champion Robert Vogel re-capturing the division title while earning the fastest overall time (161.359) for a fifth consecutive year. Rounding out this year's division winners were Glenn Shelby who took top place in the CDP Division and Brandon Wright, who used a Smith & Wesson M&P Pro in 9mm to earn the Enhanced Service Pistol (ESP) title for a second consecutive year.
IDPA and Smith & Wesson also welcomed several military veterans, including wounded warriors and disabled shooters, to compete in this year's match. Team Smith & Wesson member and adaptive athlete Trevor Baucom was once again on site to compete while also lending his creative services to the match. Working with range coordinators, Baucom helped design a stage of fire in which all contestants shot from a wheelchair. The proactive steps taken by the IDPA and Smith & Wesson for greater involvement of disabled shooters in competitive matches have allowed the shooting industry to further extend its welcome to all competitors.
Smith & Wesson would like to congratulate and recognize all of the Division Champions and Special Category Winners:
CDP Champion: Glenn Shelby
ESP Champion: Brandon Wright
SSP Champion: Robert Vogel
ESR Champion: Jerry Miculek
SSR Champion: Josh Lentz
High Senior: James Martino
High Lady: Randi Rogers
High Law Enforcement: Robert Vogel
High Press: Austin Prouix
High Industry: Robert Vogel
High International: Miguel angel Sanchez
High Junior: Weston Land
High Military: Barton Nanney
High Military: Michael Seeklander
High Distinguished Senior: Joseph Kulin
Most Accurate: James Meyers
About Smith & Wesson
Smith & Wesson Holding Corporation (NASDAQ Global Select: SWHC) is a U.S.-based leader in firearm manufacturing and design, delivering a broad portfolio of quality firearms, related products and training to the consumer, law enforcement, and military markets. The company's brands include Smith & Wesson®, M&P® and Thompson/Center Arms™. Smith & Wesson facilities are located in Massachusetts and Maine. For more information on Smith & Wesson, call (800) 331-0852 or log on to www.smith-wesson.com.