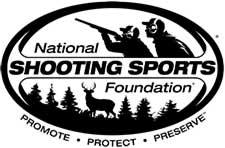 NEWTOWN, Conn –-(Ammoland.com)- After the recent Sunday Hunting victory in Virginia, NSSF has shifted its focus a little further west to try to remove Sunday Hunting prohibitions in West Virginia.
NSSF will seek to overturn the prohibition on Sunday hunting on private land in seven West Virginia counties this spring.
On May 13, ballot initiatives will go before voters in the following counties: Braxton, Calhoun, Gilmer, Lewis, Nicholas, Webster and Wirt. NSSF urges all sportsmen to get involved in this election and vote to allow Sunday hunting on private land.
The "Sunday Hunting in WV" facebook page is the first stop to get updates and offer volunteer assistance for the election. The first billboard is also up in West Virginia urging people to support the removal of the restriction.
Please remember to vote on May 13 2014.
About NSSFThe National Shooting Sports Foundation is the trade association for the firearms industry. Its mission is to promote, protect and preserve hunting and the shooting sports. Formed in 1961, NSSF has a membership of more than 6,000 manufacturers, distributors, firearms retailers, shooting ranges, sportsmen's organizations and publishers. For more information, log on to www.nssf.org.