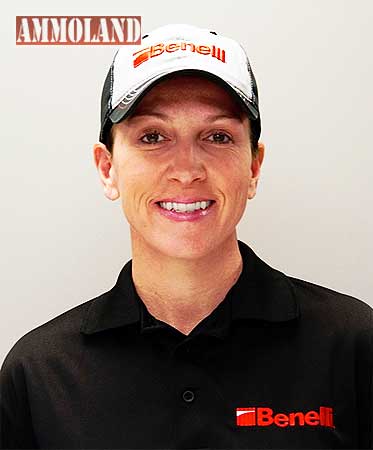 ACCOKEEK, MD –-(Ammoland.com)- Team Benelli is pleased to announce Dianna Liedorff has joined its roster of top 3-gun shooters.
Recognized for her competitive spirit, Dianna competed in 26 shooting events that spanned 17 states during the 2013 3-Gun season.
She is the current USPSA Women's Multi-Gun Open Class National Champion and has appeared in five Pro Tip video segments for the NRA Women's Network.
Among her distinctions, Dianna, a 21-year veteran of the Tulsa Police Department, also serves on the Armed Citizens United Board of Directors and is a competition and defensive direarms Instructor.
"I'm very proud and excited to be joining Benelli's 3-Gun Team. Benelli is a great shotgun that just keeps working and its unfailing reliability lets me concentrate on hitting targets," said Dianna.

"As a police officer, competition shooter, and board member of a new 2nd Amendment rights group, Armed Citizens United, my goals include targeting every means necessary to promote the 2nd Amendment, the shooting sports and the firearms industry/owner in a positive manner."

"Signing Dianna to Benelli's 3-Gun team is the first step in re-defining Benelli's position in 3-Gun for the future," said Tom Kaleta, Benelli USA VP of Marketing. "She is one of the most popular and skilled shooters in the Pro-Series and her involvement with the NRA, defense of our Second Amendment Rights, and dedication to bringing new shooters into the shooting sports makes her the perfect representative of the Benelli brand. Without question, Dianna is a well-disciplined competitor and she will be an excellent role model among her Team Benelli 3-Gun members."
Benelli is a world leader in manufacturing quality semiautomatic shotguns and rifles that are known for their ultra-reliability and high-performance standards. For the latest news and product information from the complete family of Benelli USA brand products visit benelliusa.com.
To watch exciting videos and fast action with Team Benelli visit www.youtube.com/benelliusafirearms