Shooters Score Big with the New Easton X27 & X23 Arrows.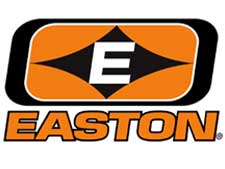 Las Vegas, Nevada –-(Ammoland.com)- Shooters have swept the top podium steps at the NFAA Vegas Tournament—the world's premier indoor event—using the new X27 shaft.
X27 is made of the highest-grade aerospace aluminum alloy and is quite possibly the most accurate arrow ever produced.
"The qualities of aluminum alloy make it hands-down the most consistent, repeatable material to use in arrow manufacturing."

"The consistencies in spine, straightness and weight makes them the premier choice for absolute precision for an archer shooting at these highest level of competition," said George Tekmitchov, Senior Engineer and International Technical Advisor for Easton.
With more than 2,000 archers from 50 countries this was a record-shattering Vegas turnout.
With surgical precision, Mike Schloesser (NED) became the first European shooter ever to take the $25,000 Vegas first place purse in a three way shoot-off against fellow Easton X27 shooters Rob Morgan and Sebastian Peineau (FRA). Schloesser, the current world outdoor champion, shot three perfect 10's to clinch the Vegas title in the pressure-packed shoot-down finals.
"We designed the X27 and X23 to highlight the superior characteristics of our legendary aluminum target shafts to flat out win," said Easton's Pro Coordinator and one of the 13 perfect-score shooters in the finals—Logan Wilde.
Competitors using X2 arrows took 10 of the 14 final shoot off qualifying positions, and nearly all of the $250,000 in Vegas Shoot prize money.