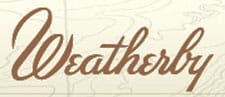 Paso Robles, CA – -(Ammoland.com)- Weatherby announces the promotion of Kevin Nunes to vice president, production, and Mike Schwiebert to vice president, marketing.
Additional promotions within the marketing department include Jennifer Rodman to marketing coordinator, Taylor Nahrgang to marketing manager and Brad Dykhouse to marketing specialist.
Company President Ed Weatherby commented, "These promotions are the result of outstanding leadership, key contributions and hard work over the past few years. Thanks in large part to these individuals, we have achieved success with major initiatives including the return of Mark V rifle production to our headquarters, the launch of innovative product lines such as WBY-X and the expansion of our marketing department and programs to reach more non-endemic audiences, as exemplified by Team Weatherby."
A Weatherby employee since 1995, Nunes previously held the positions of warehouse manager, production supervisor and director of production. His passion for the outdoors began as a young child when he accompanied his father afield during deer season. He is an avid big game and upland bird hunter, as well as a gun collector.
Schwiebert served as Weatherby's marketing coordinator from 2000 to 2004, then returned to the company in 2011 as marketing manager. He was promoted to director of marketing in 2012. Schwiebert has also held sales/marketing positions with Safari Club International and HorseTV. He spent 15 years in the nuclear security industry as a firearms and facility defense training supervisor; his many years of experience in the hunting industry include working as a professional outfitter and guide in North America.
Rodman came to Weatherby in 2008 as a sales and marketing assistant. She previously spent eight years as a project manager in the printing industry. Rodman is an alumnus of California Polytechnic University, where she earned a degree in graphic communications. A lifelong California resident, her outdoor pursuits include hunting and horseback riding.
Nahrgang joined Weatherby in 2013 as marketing, special projects coordinator. He is an active Professional Rodeo Cowboys Association athlete and former National Intercollegiate Rodeo Association World Champion steer wrestler. An avid hunter and shooter, he received a Bachelor of Science degree in business administration/marketing from the University of Montana Western.
Dykhouse's career at Weatherby began in 2010. After a stint in the shipping department, he earned promotions to range technician, Mark V rifle production worker and tech support/custom shop representative. Prior to joining Weatherby, Dykhouse worked as a reserve firefighter with the Atascadero (California) Fire Department. He holds an associate degree in fire technology from Allan Hancock College. Dykhouse received his first rifle at the age of nine and has hunted game from ground squirrels to elk.
Founded in 1945, Weatherby, Inc.'s line features the new WBY-X products as well as the popular Vanguard® Series 2 and legendary Mark V rifles (production and custom), Threat Response shotguns and rifles, semi-auto and pump shotguns, premium ammunition and security/shooting accessories. For more information, go to www.weatherby.com. The company is based in Paso Robles, Calif., and invites all hunters and shooters to visit its free online community at www.weatherbynation.com or Facebook page at www.facebook.com/Weatherbyinc.