By Andy Lightbody; AmmoLand Auto Editor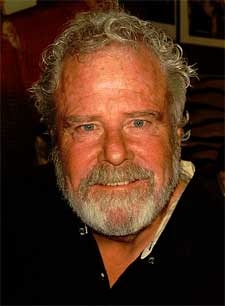 Grand Junction, Co. –-(Ammoland.com)-  Although the Dodge Durango was reintroduced to their SUV lineup only three years ago, the design folks have redesigned a lot of sheet metal on the vehicle to give it a much more brawny and brutish look.
While the Durango SUV was anything but a tall-top station wagon and has a rear-wheel drive platform that is based on the tough Jeep Grand Cherokee, until the new 2014 makeover, many of us thought that it looked too gentle and demure.
The new look now better matches the capabilities of a workhorse vehicle that is ready for the highway, towing toys or heading off road!
Up front, you'll see rearranged headlights, more stylish and pronounced lower sheet metal that is topped off with a grille that practically scowls at you! Add to this tough-guy look in the front, the rear end has a "racetrack" lighting package that sports 162 LEDs, and 30 additional operating brake lamps.  Bright and brightest, the vehicle also has a heavy-duty trailer hitch that is integrated into the body styling and large optional 20-inch wheels for a touch of eye-candy.
Mechanically, the only real notable change for 2014 is a new 8-speed automatic transmission replacement. Dodge claims that the new tranny boosts fuel economy by about nine percent, and also claims that the V6 equipped vehicles also have the longest driving range between fill-ups in its class. With a range of 600 miles and a 24.6 gallon tank… bathroom breaks and rest stops are going to be few and far between!
Carried over is the standard 3.6-liter Pentastar V6 that came in the Durango Limited with AWD that we tested and is rated at 17mpg city/24mpg highway. In our combined driving both on/off road and towing a small camper trailer, we came in at around 18 mpg.  Under the hood specs put the V6 at 290 horsepower and 260 lb-ft of torque. That translates to being able to tow up to 6200 pounds of "stuff." This rates far more than most of the competitor crossover SUVs can pull.
If you want to increase that capacity to7200 pounds in any of the AWD models, you may want to opt for the optional 5.7-liter Hemi V8. The larger engine option also comes with an Eco-driving-mode feature as standard equipment that automatically is selected when the vehicle is started up and controls throttle sensitivity, the transmission and the cylinder deactivation feature. There is an over-ride button to block it out.
Standard equipment in the Durango Limited is long and longer, and includes a reworked dash display with an 8.4-inch touch screen display that is friendly, simple to use/navigate and easy to see. Both driver and front passenger seats are power adjustable. These heated leather front bucket seats are coupled to heated second row seats for added comfort, and they even include a heated steering wheel. Other standard niceties include backup camera, parking assist sensors, trailer sway dampeners, remote start, security alarm, and a full sound sat system.  For us sportsmen, there are both 12-volt and 120-volt auxiliary power outlets.
If you want the ultimate entertainment package for those long-haul outdoor adventures, the Durango offers a $2000 rear-seat Blu-ray/DVD option and dual video screens with an HDMI input.
On the road, with or without pulling a boat/trailer, the V6 Durango has a lot of pep and easy acceleration. Unless you're doing heavier towing than 6200 pounds, there really is no need to opt for the optional V8. Handling and steering are tight and precise and provides a smooth, luxury vehicle ride. Head to the gravel/back roads and with the AWD, you are going to be pleasantly surprised at power, handling and ride. The Durango is never going to be a trail-busting Jeep, but with a full 8.1 inches of ground clearance and a standard factory-installed skid-plate, back trail travel to hunting/fishing areas, as well as trail exploring should not be intimidating. Even the more ruggedized Jeep Grand Cherokee offers only 8.6 inches of ground clearance, so taking the Durango into the back country and off road rates high!
Designed to carry six/seven folks with all the seats in the full-and-upright position, the Durango really does have decent room area for those riders banished to the back of the bus, third row seating area. Both back seat rows fold down flat and affords 84.5 cubic of cargo room. That's less than larger crossover SUVs from Chevy and Mazda, but should accommodate most with long gun cases, ammo, fishing gear and camping equipment.
Besides that, the Durango offers a roof-mounted rail system ready to mate to a host of after-market roof racks. And as you know, we always like that feature!
About:
Andy Lightbody is a TV/Video producer and host, as well as an outdoor writer/photographer. Lightbody is the former Managing Editor for Western Outdoors Magazine; Senior Editor at Petersen's Hunting Magazine and Editor of the Guns & Ammo Book Division.
He remains an avid shooter, hunter and angler, as well as a regular contributor to the Sportsman's Warehouse publication-Sportsman's News Magazine. Visit Rocky Mountain Television/Productions : www.rmtv.net