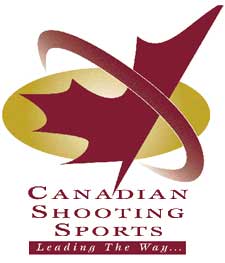 Ontario, Canada – -(Ammoland.com)- Animal activists are up in arms and heading to court to stop the Ontario province from allowing a spring bear hunt they say will leave orphaned cubs to die from starvation.
Animal Alliance of Canada and Zoocheck Canada are taking legal action in response to Ontario government's intent to reopen the spring hunt on May 1st 2014.
Among other arguments, the groups say the hunt is a violation of the Criminal Code of Canada which prohibits cruelty to animals and is therefore illegal and unconstitutional.
"The spring bear hunt is cruel. Bears come out of hibernation and are extremely hungry because they haven't eaten all winter. They are attracted to garbage food set out in bait piles by hunters who want an assured kill," said Julie Woodyer, director of Zoocheck. "Female bears hide the cubs before approaching the bait site or kill zone. Despite being illegal for hunters to kill female bears with cubs, inevitably it happens and orphaned cubs starve."
Studies and police reports from northern communities show that the spring kill — which was banned in 1999 — doesn't reduce the number of conflicts between bears and humans, said Liz White, director of the Animal Alliance.
"We agree that public safety for northern residents is crucial, we don't agree that the spring bear hunt is an effective way to do that," White said.
The limited spring hunt would take place in areas with bear issues including Timmins, Thunder Bay, Sudbury, Sault Ste. Marie and North Bay and would take place between May 1 and June 15 in 2014 and 2015.
In the years since the cancellation of the spring hunt, Ontario has only had a fall bear hunting season.
"Public safety is paramount and Ontarians should feel safe in their communities. We have heard increasingly from some northern Ontario municipalities that they are concerned about public safety and human-bear conflicts. In response, we are taking action in a strategic way to address the areas of highest incidence," David Orazietti, the Minister of Natural Resources said in a release.

The spring bear hunt has the support of the Ontario Association of Chiefs of Police. "The increase in human-bear conflicts in northern municipalities has put local residents at risk and has created safety concerns for police. This new provincial proposal is a positive step towards addressing this," said Paul Cook, president of the OACP. (Toronto Sun – April 17, 2014)
About:
The CSSA is the voice of the sport shooter and firearms enthusiast in Canada. Our national membership supports and promotes Canada's firearms heritage, traditional target shooting competition, modern action shooting sports, hunting, and archery. We support and sponsor competitions and youth programs that promote these Canadian heritage activities. Website www.cdnshootingsports.org