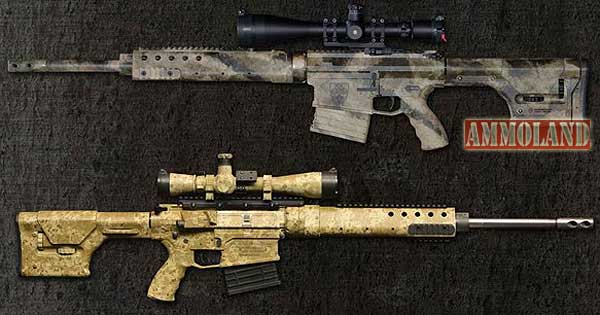 Columbia Falls, MT –-(Ammoland.com)- Miller Precision Arms is excited to announce live-fire demonstrations at the Association of Firearm and Tool Mark Examiners Conference this May.
The conference is held for experts in the field of firearm and tool mark identification to share innovative new technology, study findings and techniques with other professionals.
The Washington State Patrol Crime Laboratory and the Oregon State Police Crime Laboratory are hosting the event this year in Seattle from May 11- May 16 2014.
The Association of Firearm and Tool Mark Examiners (AFTE) is the professional organization for practitioners of firearm and tool mark identification. Firearm and tool mark identification experts work with forensic sciences to identify and trace weapon evidence at crime scenes.
The AFTE 2014 Conference includes seminars, planned group events and banquets, but one of the most fun parts for many conference-goers is Range Day on the final day. Attendees include local law enforcement members and forensic scientists and gives consumers a chance to try out new firearm products and get a feel for things they have only seen featured in magazines and advertisements.
Miller Precision Arms will be one of the key exhibitors at Range Day and will have an informational booth along with a spot at the rifle range for attendees to try out the MPA Guardian- the first 300 Winchester Magnum on a true AR platform. They were met with rave reviews at the NSSF SHOT Show media day earlier this year, and are looking forward to sharing The Guardian with firearm enthusiasts that may not have been able to attend SHOT Show.
Miller Precision Arms is located in Columbia Falls, Montana, where they have a precision CNC machine shop where they manufacture many of their firearms' components in-house to ensure accuracy and high-quality. Beside The MPA 300-Guardian, they offer a full line of AR-10 and AR-15 firearms and individual components.
To view their entire line, please visit www.MillerPrecisionArms.com.
Range Day will take place on May 16 from 9 AM to 5 PM at the Seattle Police Athletic Association Range in Tukwila, Washington. For more information about the AFTE Conference, visit their website at www.AFTE.org.