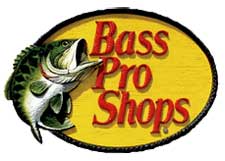 SPRINGFIELD, Mo. -(Ammoland.com)– Bass Pro Shops, the primary sponsor of Richard Childress Racing's No. 3 Chevrolet SS driven by Austin Dillon in the NASCAR Sprint Cup Series, will pay tribute to the National Rifle Association's members and the NRA National Sporting Arms Museum with a special paint scheme for the Coke Zero 400 at Daytona International Speedway on July 5.
"It's a partnership between two great brands of freedom – Bass Pro Shops and the NRA. I want to recognize Johnny Morris and our great supporters at Bass Pro Shops, who helped make it happen," said Wayne LaPierre, executive vice president of the NRA. "And, if you're ever in the Springfield, Missouri area, stop by the Bass Pro Shop and tour the new NRA Firearms Museum there."
The special NRA logo wrap was unveiled at the 2014 NRA Annual Meetings and Exhibits, held April 25-27 in Indianapolis, Indiana. In addition to recognizing the millions of NRA members, the NRA-themed paint scheme donated by Bass Pro Shops also acknowledges the NRA National Sporting Arms Museum, which is located at Bass Pro Shops flagship superstore in Springfield, Mo.
The NRA National Sporting Arms Museum houses an important collection of more than a thousand firearms and other artifacts and dioramas that trace the evolution of hunting, conservation and freedom from the 1600s to modern day. The museum is open every day from 10 a.m. to 7 p.m. and admission is free.
"All of us at Bass Pro Shops are proud to partner with our good friend and conservationist Richard Childress and his grandson Austin Dillon and pay tribute to the NRA and the new National Sporting Arms Museum by donating a special NRA paint scheme," said Johnny Morris, founder of Bass Pro Shops. "We couldn't think of a better way to salute the NRA membership and museum than to feature it on the famous No. 3 Chevy when it returns to Daytona on the 4th of July weekend."
Bass Pro Shops has joined Richard Childress Racing in commemorating Austin Dillon's rookie season in the NASCAR Sprint Cup Series with primary sponsorship of the No. 3 Chevrolet SS at Talladega Superspeedway and Daytona International Speedway. The Coke Zero 400 at Daytona is scheduled to begin at 7:30 Eastern time on Saturday, July 5, 2014.
About Bass Pro Shops
Bass Pro Shops, which specializes in outdoor fun, operates 85 retail stores and Tracker Marine Centers across America and Canada that are visited by more than 116 million people every year. Bass Pro Shops stores, many of which feature restaurants, offer hunting, fishing, camping and other outdoor gear while their catalogs and website serve shoppers throughout the world. The company's Tracker Marine Group, which has produced the number one selling brand of fishing boats for more than 35 years, manufactures and sells a variety of boats for fishing and cruising. Family fun is on tap at Bass Pro Shops resort Big Cedar Lodge, voted number six by Travel + Leisure Magazine as World's Best Hotels for Families.
About Richard Childress Racing
Richard Childress Racing has earned more than 200 victories and 15 championships, including six in the NASCAR Sprint Cup Series with the legendary Dale Earnhardt. RCR was the first organization to win championships in the Sprint Cup Series, NASCAR Nationwide Series and NASCAR Camping World Truck Series. Its 2014 Sprint Cup Series lineup includes two-time NASCAR champion Austin Dillon (No. 3 Dow/Cheerios/American Ethanol/Bass Pro Shops Chevrolet), 2011 Brickyard 400 champion Paul Menard (No. 27 Menards Chevrolet) and 2008 Daytona 500 champion Ryan Newman (No. 31 Caterpillar/Quicken Loans/WIX Filters/ Kwikset Chevrolet). Its Nationwide Series program includes Brian Scott (No. 2 Shore Lodge/Smokey Moutain Herbal Snuff/Anderson's Pure Maple Syrup Chevrolet), 2012 Camping World Truck Series rookie of the year Ty Dillon (No. 3 Bass Pro Shops/WESCO/Yuengling Light Lager Chevrolet), Brendan Gaughan (No. 62 South Point Hotel & Casino/WIX Filters/ Smokey Mountain Herbal Snuff Chevrolet) and a multi-driver lineup with the No. 33 Menards Chevrolet team.
About the National Rifle Association
Established in 1871, the National Rifle Association is America's oldest civil rights and sportsmen's group. Five million members strong, NRA continues its mission to uphold Second Amendment rights and is the leader in firearm education and training for law-abiding gun owners, law enforcement and the military.