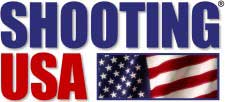 USA – -(Ammoland.com)- Shooting USA – The Bushnell Brawl
In the sport of precision rifle competition you'd expect the emphasis would be on the shooters ability to make long shots accurately in varying conditions. And that is true, but it is only one part of the challenge competitors face when they step onto the ranges at Rifles Only in Texas to compete in the Bushnell Brawl.
John Scoutten reports the story that's one part long range shooting and one part confidence course and extreme physical challenge, testing more than just the shooter's ability to make a shot.
Shooting USA's Impossible Shots – Army Shots
This time we're on post at Fort Benning with the Army Marksmanship Unit as Staff Sergeant Josh Richmond joins the Impossible Shots team. He's an Olympic shot gunner who also has some pump gun tricks up his sleeve. Meet the newest member of the Impossible Shots Exhibition team. Then Mr. Flintlock is out of powder and round balls! It will take an old school tool to pull off this Impossible Shot.
AIR TIMES BY TIME ZONE
The Shooting USA Hour Wednesdays:
Eastern Time: 3:00 PM, 9:00 PM, 12:00 Midnight
Central Time: 2:00 PM, 8:00 PM, 11:00 PM
Mountain Time: 1:00 PM, 7:00 PM, 10:00 PM
Pacific Time: Noon, 6:00 PM, 9:00 PM

Shooting USA is listed as a one hour show in your cable menu.
The Shooting USA's Impossible Shots:
Eastern Time: 2:00 PM, 5:30 PM, 10:30 PM
Central Time: 1:00 PM, 4:30 PM, 9:30 PM
Mountain Time: Noon, 3:30 PM, 8:30 PM
Pacific Time: 11:00 AM, 2:30 PM, 7:30 PM
This Week Indianapolis:
It is the NRA Annual Meeting and Product Show in the Indianapolis Convention Center. We're expecting more than 75,000 NRA Members will attend and we're bringing the entire Shooting USA team. John, Mike Irvine, and I will be basing out of the Smith & Wesson booth for much of the time. John will be hosting live from the floor Podcasts from S&W, and he'll be spending time at the Bushnell – Uncle Mike's booth. Plus, we'll be shooting a story on the NRA Experience (you might be in it) and looking for new products being introduced. All of us look forward to seeing you Friday, Saturday and Sunday in Indy.
Are You Connected?
"Like" the Shooting USA Show Page on Facebook for the latest news and look for instant updates this week from the NRA Annual Meeting.
https://www.facebook.com/JimScoutten.ShootingUSA
Jim Defending the 2nd by Example in the 21st Year
[email protected]