Chapter will host banquet this spring to improve upland habitat.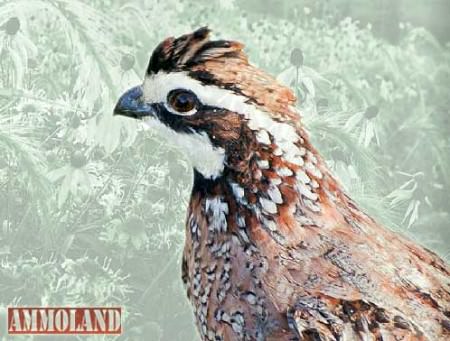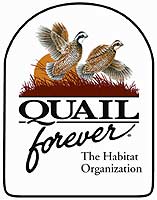 Canyon County, Idaho –-(Ammoland.com)- Residents in western Idaho recently formed the first-ever Quail Forever (QF) chapter in Idaho. Known as the Canyon County Quail Forever chapter, volunteers feel they can significantly improve populations of quail, pheasant, and other upland wildlife.
The Canyon County chapter plans to hold a banquet this spring to raise funds for their habitat mission.
The chapter is led by newly-elected president Patric Cudmore, who stated the chapter's primary goal is to raise funds for habitat through Quail Forever's unique chapter model. Quail Forever empowers local chapters with the responsibility to determine how 100 percent of their locally raised conservation funds will be spent.
"Pat is one of the most progressive champions for conservation in the country," said Ryan Storm, Quail Forever's regional representative, "With his love for the outdoors, vast experience in fundraising and knowledge of habitat needs in the state, Pat will be a wonderful leader for Quail Forever in Canyon County."
Born and raised in Idaho, Cudmore has been chasing upland birds for over 55 years. He hunts with his three dogs; Ruby, Rose, and Katie.
"Katie is the best dog I have ever hunted behind," said Cudmore.
A one-year-old German shorthaired pointer, Katie won her first North American Versatile Hunting Dog Association (NAVHDA) trial at nine-months-old and looks to claim her second title this year.
Throughout his life, Cudmore has witnessed the correlation between habitat and the upland populations in Idaho. He started the Quail Forever chapter, because he wanted to make a difference through habitat improvement. "Each year, our chapter would like to pick a sizable piece of land in our area and leverage funds with other groups to make significant habitat improvements," said Cudmore. This year, the chapter will focus on providing funds for a new irrigation system on Fort Boise Wildlife Management Area located on Gold Island, a 600 acre piece of land on the Snake River located 50 miles west of Boise.
Canyon County Quail Forever held its first meeting on Tuesday, March 20 at the Fish and Game office in Nampa. There, the chapter discussed their upcoming banquet. Cudmore, who has organized many similar banquets, said, "We expect this to be the most fun banquet anyone has ever been to!" The Canyon County Quail Forever chapter is actively looking for volunteers and sponsors to help generate interest in the outdoor community.
Idaho is currently home to 10 Pheasants Forever chapters. For more information, please contact Patric Cudmore at (208) 859-6275 or email Patric, [email protected] For all other inquiries, please contact Ryan Storm at (618) 351-1234 or email Ryan, [email protected]
Pheasants Forever, including its quail conservation division, Quail Forever, is the nation's largest nonprofit organization dedicated to upland habitat conservation. Pheasants Forever and Quail Forever have more than 140,000 members and 745 local chapters across the United States and Canada. Chapters are empowered to determine how 100 percent of their locally raised conservation funds are spent, the only national conservation organization that operates through this truly grassroots structure.
Quail Forever is dedicated to the conservation of quail, pheasants and other wildlife through habitat improvements, public awareness, education and land management policies and programs.