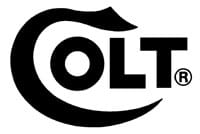 WEST HARTFORD, Conn. –-(Ammoland.com)- Colt-sponsored shooter Maggie Reese won the High Lady Open division distinction at this weekend's Superstition Mountain Mystery (SMM) 3-Gun.
The match was held Friday through Sunday at the Rio Salado Sportsman's Club in Mesa, Ariz. This was Reese's third time winning High Lady at this competition.
"All of us at Colt congratulate Maggie on her outstanding performance at the Superstition Mountain Mystery 3-Gun competition," said Joyce Rubino, Vice President of Marketing for Colt's Manufacturing Company. "We are proud to have such a strong and skilled female shooter representing the company."
Reese relied on her Colt LE6920 for the rifle portion of the SMM 3-Gun. "There was a lot of accuracy involved in this particular match," said Reese. "Having a dependable rifle made all the difference in trusting my shot placement."
The stages also included distance targets up to 350 yards, along with some unique challenges. One stage had competitors strapped to a chair and tilted at a 90-degree angle to shoot.
"Shooting sideways was a fun experience," said Reese. "Body placement was so important for this stage, along with being comfortable with your rifle. The SMM 3-Gun is a competition I've gone to since the start of my shooting career, and it's always a pleasure to go back."
Reese also turned in strong performances at her first two competitions this season. At the Western States Single Stack in early March she won Third Lady. A couple of weeks later, Reese placed sixth on the Lady Tour at the 3-Gun Nation Pro Series Event #1.
Up next for Reese is the 3-Gun Nation Pro Series Event #2 on April 12 at the U.S. Shooting Academy in Tulsa, Okla., followed by the USPSA Multi-Gun Nationals on April 16 at the Desert Sportsman Rifle and Pistol Club in Las Vegas, Nev.
To follow all the action of Reese's competitions, along with the other members of Team Colt, please visit Facebook.com/ColtFirearms.
Photo credit: Yamil Sued
About Colt's Manufacturing Company LLC                  
Colt's Manufacturing Company LLC is one of the world's leading designers, developers and manufacturers of firearms. The company has supplied civilian, military and law enforcement customers in the United States and throughout the world for more than 175 years. Our subsidiary, Colt Canada Corporation, is the Canadian government's Center of Excellence for small arms and is the Canadian military's sole supplier of the C7 rifle and C8 carbine. Colt operates its manufacturing facilities in West Hartford, Connecticut and Kitchener, Ontario. For more information on Colt and its subsidiaries, please visit www.colt.com.