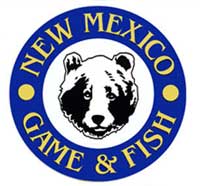 Silver City, NM. -(Ammoland.com)– The New Mexico Department of Game and Fish wants to remind visitors to purchase the required licenses and permits before visiting Wildlife Management Areas owned by the State Game Commission.
Officers will be educating the public about the requirements and issuing misdemeanor citations for noncompliance.
Anyone 18 years of age and older accessing Wildlife Management Areas are required to have a valid hunting or fishing license or a Gaining Access into Nature permit and a $4 Habitat Management and Access Validation stamp.
The department urges visitors to purchase their licenses and permits before their trip.
Licenses and permits can be purchased online at the New Mexico Department of Game and Fish website, by phone at (888) 248-6866, at all department offices or at license vendors.
Commission-owned properties, such as Bear Canyon, Bill Evans Lake, Heart Bar, Lake Roberts and the Pecos Canyon properties, allow wildlife a safe place during crucial breeding and wintering times.They also give visitors the opportunity to access some of the most beautiful and wild places in New Mexico. Visitors to these areas must abide by all restrictions and posted notices.