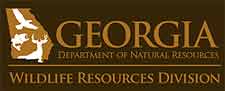 SOCIAL CIRCLE, Ga. –-(Ammoland.com)- Seven regional tournaments involving more than 1,500 student archers in the Georgia-National Archery in the Schools Program are in the rear-view mirror as the 8th annual Georgia-NASP State Tournament approaches.
Nearly 900 students in grades 4-12 have qualified for the state championships set for April 8 2014 at the Georgia National Fairgrounds & Agricenter in Perry. More than 75 school archery teams in elementary, middle and high school began preparing for regionals in late 2013, and each shot in regional tournaments held throughout the state from Feb. 1 to March 1.
Teams that won their division (elementary, middle or high) at regionals automatically qualified for the state tournament. Based on scores, the top five wildcard teams in each division that did not win their regional were also selected to shoot in the state finale.
Six flights will be held in two buildings in Perry, with 150 shooters in each flight. Two buildings (the Miller-Murphy-Howard and Georgia buildings) will be needed to house all qualifying shooters. The regional tournaments had 400 more shooters this year than in 2013.
School teams of 12-24 students consisting of male and female archers compete in three separate divisions: elementary (4th-5th grade), middle (6th-8th grade) and high (9th-12th grade). Archers will shoot at 10- and 15-meter intervals in six flights. Awards will be given out about one hour after the last flight is completed.
The state tournament will be held at the Georgia National Fairgrounds' Miller-Murphy-Howard and Georgia buildings next to gate No. 24 (West Gate). Admission is free for observers. The Georgia National Fairgrounds is off Interstate 75. Driving directions can be found at www.gnfa.com.
The top seeds entering the state competition are Bay Creek Elementary in Loganville, Bagley Middle in Chatsworth and North Murray High in Chatsworth. But many others are nipping at their heels for a shot at the NASP National Tournament May 8-10 in Louisville, Ky.
NASP Nationals will use a tiered system based on scoring to determine qualifiers for its tournament, which is expected to exceed 10,000 shooters from almost 40 states and will likely break NASP's own world record for largest archery tournament ever held.
Georgia will be well represented at Nationals, looking to expand on the 15 teams and 250-plus shooters who made the trek to Louisville last year to compete. Our state boasts the defending national champions in the elementary division – Woodlawn Elementary in Chatsworth – and another team that finished third in the country in the elementary division, Bay Creek Elementary.
For more information on the Georgia-NASP State Tournament and regional scores, go to www.georgiawildlife.com/NASP. Additional information on the NASP National Tournament is available at www.nasparchery.com.
Archery is one of the fastest-growing sports in the country. Many colleges offer archery as a club sport, while an increasing number have included archery as a team sport. Representatives from one of those colleges, Emmanuel College in Franklin Springs, will be at the 2014 GA-NASP State Tournament to discuss potential archery scholarships with high school juniors and seniors who meet eligibility requirements.
The Georgia Department of Natural Resources' Wildlife Resources Division promotes and coordinates the NASP in Georgia schools. More than 200 schools in 100-plus counties in Georgia teach the archery program in school each year with 20,000-plus students participating annually. Nationally, more than 2.3 million students go through the NASP curriculum each year and more than 13 million youth have participated in the program since its inception in 2002.
MORE ABOUT NASP
The National Archery in the Schools Program is an in-school archery curriculum that meets all education department standards. Only schools that are certified in NASP through the Georgia DNR are qualified to compete in the Georgia tournament. Schools in more than 100 counties in Georgia are NASP-certified.
The program promotes instruction in international-style target archery to improve educational performance and participation in shooting sports. Research has shown that the program, administered through a minimum two-week course during the school year, improves class attendance and behavior. NASP universal-fit bows make it possible for students of all sizes and genders to succeed in archery while raising self-esteem levels and improving hand-eye coordination during physical activity.
NASP is taught in 47 states and 10 countries. To date, more than 12 million students have gone through the program.
For more information on NASP in Georgia, recreational shooting sports opportunities or to find an archery range near you, visit www.georgiawildlife.com, contact a local Wildlife Resources Division Game Management Office or call (770) 918-6416.