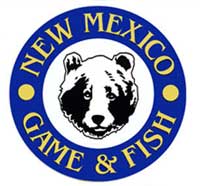 BLOOMFIELD –(Ammoland.com)- The Department of Game and Fish is restoring wetlands and improving access to the Hammond Tract Wildlife Management Area along the San Juan River.
The hunting and fishing area, including the boat ramp, located downstream from Navajo Dam, will be closed during the improvements until June 20. Boaters should exit the river before reaching the Hammond Tract boat ramp, since it is the last takeout before the Hammond Diversion.
Starting Monday, and over the next few weeks, construction workers will restore 20 acres of riparian habitat and a half-mile of river by creating new wetlands, improving stream habitat and planting native vegetation. Workers will also replace the boat ramp and improve the parking lot. The department already has cleared invasive salt cedar and Russian olive trees from the 80-acre area owned by the State Game Commission.
"Partnerships with sportsmen and women, ConocoPhillips, WPX Energy and Sportsmen for Fish and Wildlife New Mexico made it possible to improve boater and angler access to the excellent trout waters here and return the habitat used by deer, turkey, geese and ducks to a more natural state," department Fisheries Chief Mike Sloane said.
Anyone older than 18 accessing Wildlife Management Areas is required to have a valid hunting or fishing license or a Gaining Access into Nature permit and a $4 Habitat Management and Access Validation stamp. The department urges visitors to purchase their licenses and permits before their trip. Licenses and permits can be purchased online at the New Mexico Department of Game and Fish website at www.wildlife.state.nm.us, by phone at (888) 248-6866, at all department offices or at license vendors.