Shooters everywhere will be pleased to hear the following.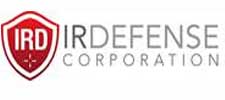 Auburn, CA –-(Ammoland.com)- IR Defense Corp. announces the introduction of the new IR Hunter Thermal Weapon Sight (TWS) at the NRA Convention and Exhibition in Indianapolis, Indiana the 25th- 27th of April, 2014.
The IR Hunter TWS will be on display at the EuroOptics Booth, # 3813 in the Indiana Convention Center.
The, All American Made, IR Hunter Thermal Weapon Sight (TWS) is unique to the market of Thermal Rifle Sights in that, in addition to being convertible to a Clip-On Thermal Imager (with optional lens) and fully digital.
It also features:
Ergonomic Turret Knob controls instead of complex keypads
Enhanced Target Recognition (ETR) software for images that pop
EZ Digital Zoom (1X-8X) for quick and easy targeting
Digital Focus Control (DFC) for soft or sharp imagery
An advanced suite of, unique and precise, Ranging Reticles
High Resolution Graphics-800×600 pixels for precise imagery
An EZ-Cal intuitive calibration system for sharp imagery
100% Designed & Built by American Shooters
These paramount features are all in addition to the IR Hunter's™, state of the art, Flir™ Tau 2 Microbolometer (Choice of 160×120, 320×240, 640×480), a Mil-Spec 800 x 600pixel Kopin Micro Display, A diamond-turned germanium optic from Ophir, a high-end Fischer Video-out connector for up/downloads, an optional, ACOG style universal mounting interface and a Diamond-Like-Carbon(DLC) coated Germanium, Sacrificial Window for protecting the main optic all wrapped in a rugged and lightweight aerospace aluminum housing.
Starting at only $3,999 the IR Hunter Thermal Weapon Sight (TWS) is a must have for the serious varmint hunter, the tactical operator and the marksman who may called upon to rapidly drop multiple targets, at various unknown distances, at night. Designed by shooters for shooters, it will help you bring home the bacon!
For additional information please visit our partners: www.eurooptic.com, www.usnightvision.com, www.ultimatenightvision.com, www.summitnightvision.com, www.nightvisiondepot.com