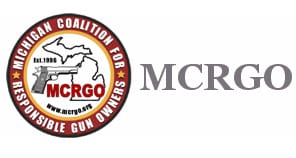 Michigan – -(Ammoland.com)-The 2014 Second Amendment March will be held tomorrow, April 29 at the Michigan State Capitol from 10:00 am until 2:00 pm.
A procession of gun owners will take place beginning at 9;45 am from the intersection of Michigan and Pennsylvania Avenues and proceed to the Capitol lawn.
The event will feature a tent with booths and pro-Second Amendment speakers and elected officials.
Carry is welcome on the Capitol lawn, in the Capitol Building and in legislative office buildings.
Here is the list of speakers for tomorrows event (please note that speaking times are approximate and schedules are subject to change):
10:00:00 AM Skip Coryell (Second Amendment March)-Welcome
10:15:00 AM Rep. Andrea LaFontaine
10:30:00 AM Sen. Mike Green
10:45:00 AM Asst. AG Alan Cropsey
11:00:00 AM Rick Ector (Keynote)
11:15:00 AM Rick Ector (Keynote)
11:30:00 AM Sen. Tonya Schuitmaker
11:45:00 AM Sen. Dave Hildenbrand
12:00:00 PM Rep. Charles Brunner
12:15:00 PM Rep. Gail Haines
12:30:00 PM Sen. Arlan Meekhoff
12:45:00 PM Comms. Brad Benzing
01:00:00 PM Tom Lambert-MOC
01:15:00 PM Jim Makowski-MGO
01:30:00 PM Steve Dulan-MCRGO
01:45:00 PM Sen. Tom Casperson
Michigan State Police Capitol Security have reached out to MCRGO in advance of the April 29 Second Amendment March to let us know that they will have six troopers on hand to assist us and the general public at the March. They ask that people openly carrying long guns be careful while inside the Capitol to avoid dinging the restoration work on the walls and switch to a muzzle up position while in the viewing galleries over the House and Senate.
They would also like us to be vigilant of and report to one of the troopers anyone seen handling firearms at the event. Concealed (with a CPL) and open carry is welcome both outside and inside the Michigan Capitol and legislative office buildings. Firearms should remain holstered and/or on a sling.
About:
The Michigan Coalition for Responsible Gun Owners is a non-profit, non-partisan organization. Formed from just eight people in 1996, we now have thousands of members and numerous affiliated clubs across the state. We're growing larger and more effective every day.
Our mission statement is: "Promoting safe use and ownership of firearms through education, litigation, and legislation" Visit: www.mcrgo.org