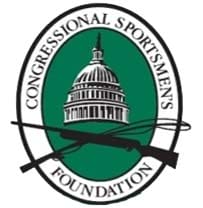 Washington, DC –-(Ammoland.com)- This morning, sportsmen-friendly legislators upheld Governor Heineman's veto of Nebraska L 671, and, in so doing, protected the future of successful science-based natural resource management, while also upholding the integrity of Nebraska's state constitution.
While Nebraska L 671 would have done nothing to help the mountain lion population or any other species of wildlife in the state, it would have undermined the future of hunting and fishing in America's heartland.
Nebraska L 671, introduced by Senator Ernie Chambers, sought to eliminate the science-based management of mountain lions in Nebraska.
Hunting and fishing have always been the preferred method of fish and wildlife management in the United States, and was overwhelmingly voted a constitutional right by Nebraskans in 2012.
If allowed to stand, this bill would have set a dangerous precedent by letting the misguided, anti-hunting agendas of a few to supersede the will of the people of Nebraska, as well as the very science-based wildlife management approach that has been responsible for the restoration of mountain lions, deer, elk, turkeys and numerous other wildlife species.
Working with Congress, Governors and State Legislatures to protect and advance hunting, recreational shooting, fishing and trapping.
For more information on the Congressional Sportsmen's Foundation go to SportsmensLink.org
About:
The Congressional Sportsmen's Foundation celebrated its 20th anniversary in 2009. Throughout this time, CSF has maintained a singleness of purpose that has guided the organization to become the most respected and trusted hunting and fishing organization in the political arena. Visit: www.sportsmenslink.org