By Scott Bach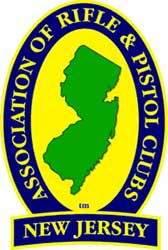 Trenton, NJ –-(Ammoland.com)- Over the past two weeks, the U.S. Supreme Court was twice scheduled to decide whether to hear an appeal in the ANJRPC / SAF challenge to New Jersey's carry laws (Drake v. Jerejian).
Both times, the high court has not made a decision either way and has instead rescheduled the conference at which the decision is to be made.
May 2 2014 is the next scheduled conference date, although that does not necessarily mean there will be a decision following that date.
While there is much speculation about the significance of the action so far, all that can be said with certainty is that the high court has had two opportunities to decline the case so far, yet has not; and that the court has also had two opportunities to accept the case so far, yet has not.
The case is still under consideration, and nothing more can be concluded at this time.
This type of activity, while not the norm, is not unprecedented.  The Supreme Court will act when it is ready, and we may have to wait weeks or longer until it does.
ANJRPC is monitoring the case closely and will issue alerts as new developments occur.
About Association of New Jersey Rifle & Pistol Clubs: The Association of New Jersey Rifle and Pistol Clubs, Inc. is the official NRA State Association in New Jersey. Our mission is to implement all of the programs and activities at the state level that the NRA does at the national level. This mission includes the following: To support and defend the constitutional rights of the people to keep and bear arms. To take immediate action against any legislation at the local, state and federal level that would infringe upon these rights. Visit: www.anjrpc.org